Physical Activity and Nutrition
The Physical Activity and Nutrition concentration is designed to train students to develop, deliver, and assess population-based, health promotion interventions related to improving physical activity and nutrition. These activities include selecting appropriate behavior assessment tools, designing appropriate educational interventions, and assessing behavioral levels to determine risk.
Physical Activity and Nutrition specialists work as health educators, program coordinators, physical activity and nutrition advocates, and evaluation specialists in a variety of settings such as corporate wellness, non-profit agencies, local health departments, and wellness clinics.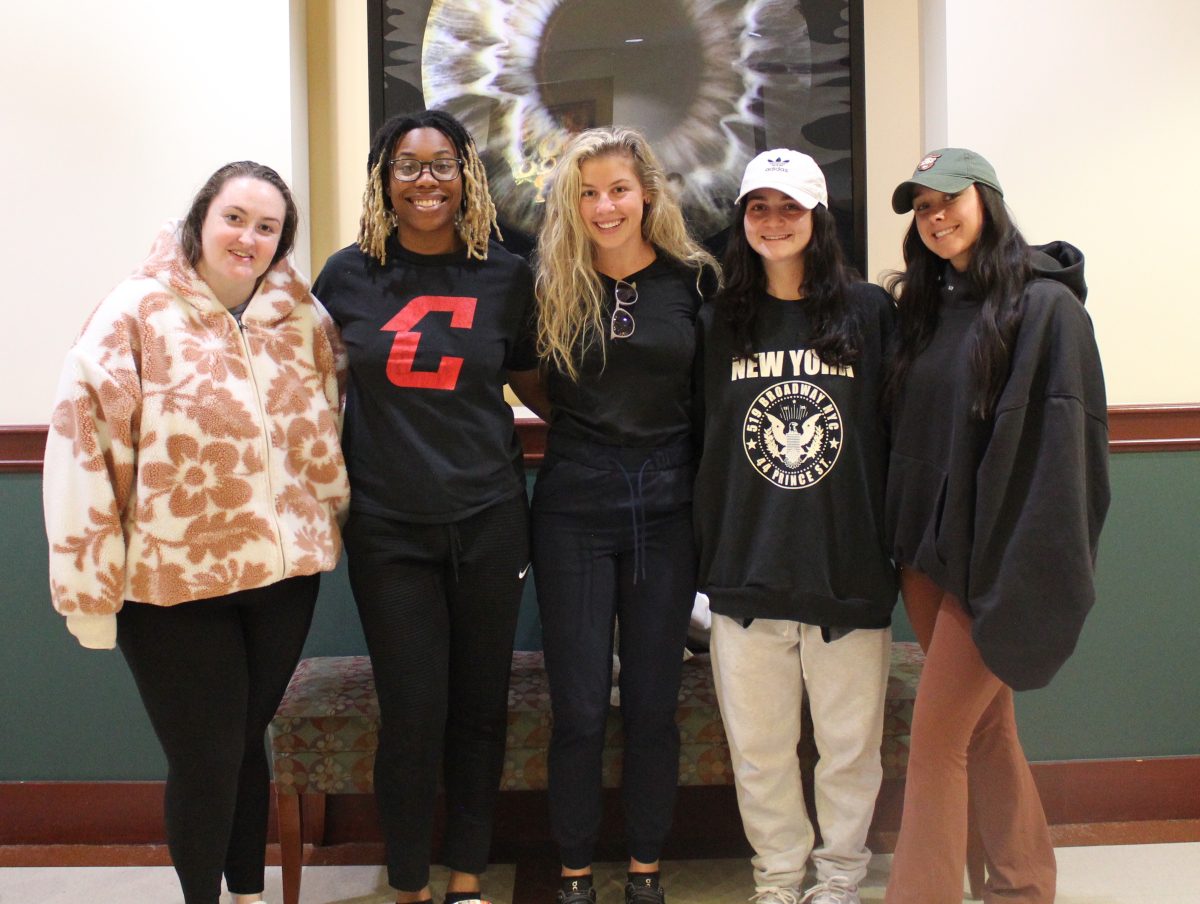 Physical Activity and Nutrition concentration, 2022 cohort (L-R): Sarah Beth Sisney, Samara Gibson, Megan Glover, Taylor Fiorentino, Lilly Cates
COURSE OF STUDY
Physical Activity and Nutrition Core Courses (18 hrs)
HLTH 6104 Population Perspectives on Nutrition and Physical Activity (3)
HLTH 6220 Applied Health Behavior Change (3)
HLTH 6230 Community Health Capstone (3)
HLTH 6277 Nutrition Assessment and Epidemiology (3)
KNES 5232Physiology of Human Aging (3)
KNES 6110 Assessment of Physical Activity Across the Lifespan (3)
See the MPH Handbook for more information.
---
FACULTY SPOTLIGHT
Dr. ALICIA DAHL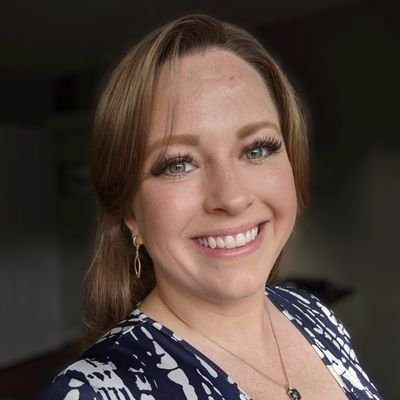 Alicia A. Dahl, PhD, serves as an Assistant Professor at the University of North Carolina at Charlotte in the Department of Public Health Sciences. Dr. Dahl's teaching and research topics focus on the life course perspective in understanding social determinants of health and health behavior change. Her areas of interest include women's health, mental health, nutrition, and physical activity. Using her extensive training in health communication and behavior change, Dr. Dahl practices motivational interviewing and health coaching across diverse populations through digital health interventions and the art of podcasting. As a faculty member at UNC Charlotte, Dr. Dahl is engaged in interventions to improve student athlete mental health, campus food security, and community interactions with health care providers.
Research Interest:
Health Behavior Change Strategies, Technology-Based Interventions (Mobile Apps, Websites), Nutrition and Physical Activity Education and Promotion, Maternal and Child Health, Mental Health, and Health Disparities.
Teaching Specialty:
Community Health Planning and Evaluation, Population Perspectives on Nutrition and Physical Activity
Dr. CANDACE BROWN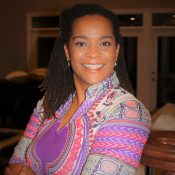 Candace S. Brown (Dace), PhD, serves as an Assistant Professor at University of North Carolina at Charlotte in the Department of Public Health Sciences. She is also affiliated with the Interdisciplinary Program in Gerontology and Department of Sociology at Charlotte; and, works with the Motivated Cognition and Aging Brain Lab (MCAB Lab) (PI: Greg Samanez-Larkin) at Duke University. Her teaching efforts at Charlotte are focused on health and aging among all populations. Her research interests lie in aging and motivation to exercise using mixed methodologies. Dr. Brown currently uses her knowledge in sociological and psychological motivation and physical exercise to conduct individual research. She assists in the MCAB Lab research studies through learning how to recognize neuroscience processes related to motivation, and those methodological skills that will enhance her neuroscience research repertoire.
Research Interest:
Gerontology, Exercise, Motivation, Diversity and Representation, Inter-multidisciplinary science, psycho, social, neuro behaviors.
Teaching Specialty:
Health and Aging among all populations
CURRENT STUDENT SPOTLIGHT
Samara Gibson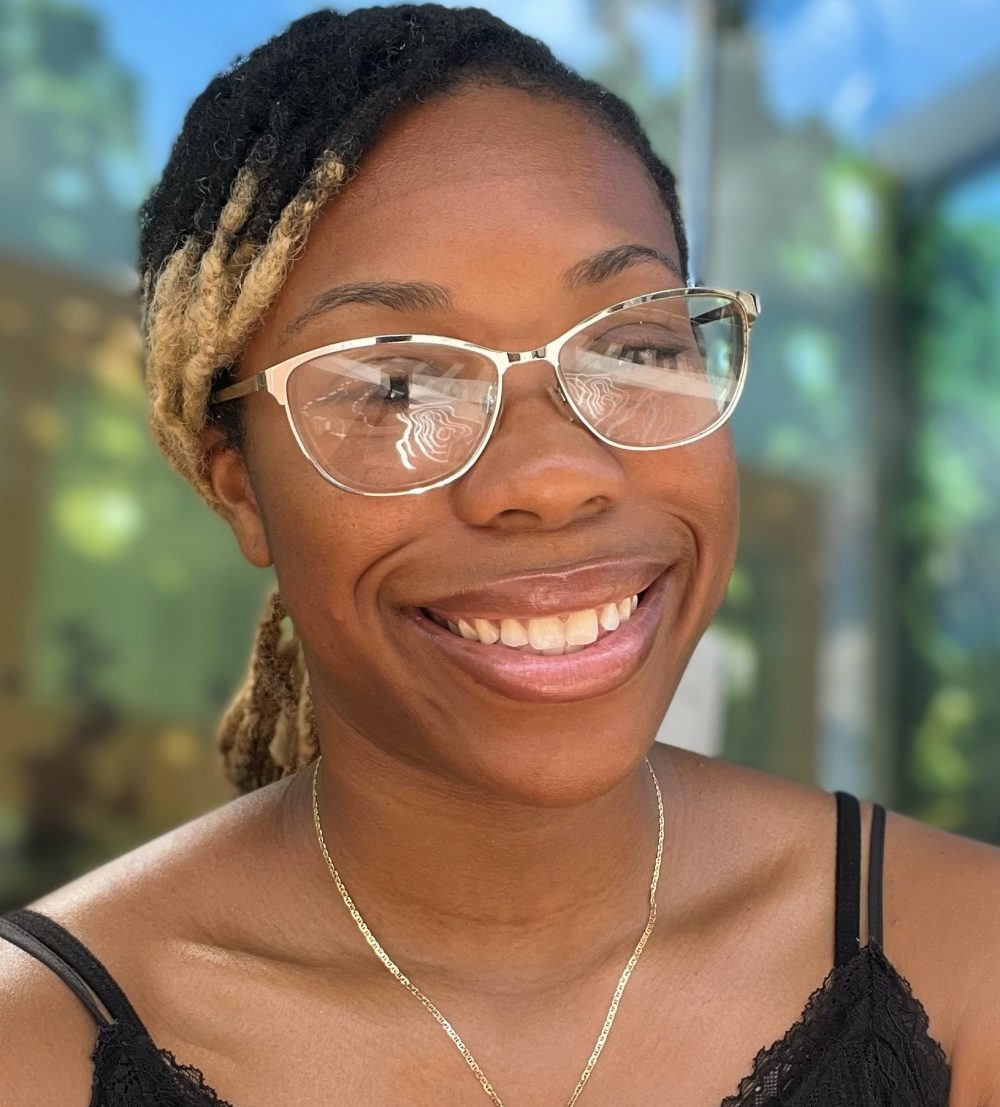 Greetings, I am Samara Gibson and I am from Clayton, NC. I obtained my B.S in Public Health from Appalachian State University. I traveled down the mountain to dive deeper into Public Health with a focus on physical activity and nutrition. I have a passion for working within the non-profit sector and having my own food truck.
STACY FANDETTI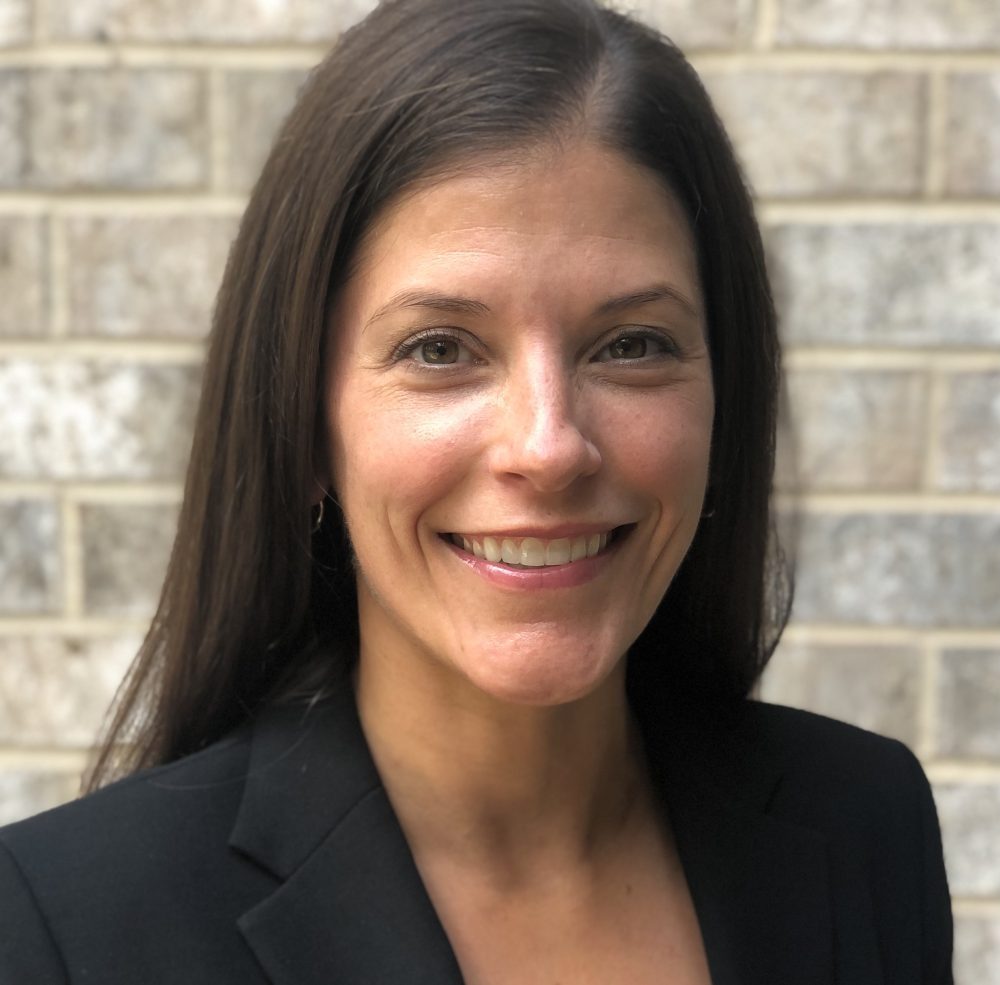 Stacy Fandetti's academic background includes a B.S. in Finance from Illinois State University and a Certificate in Cardiac Device Technology from Arrhythmia Technologies Institute. After working in healthcare with cardiac patients, she decided to shift her career focus to disease prevention. She is currently pursuing an MPH with a concentration in Physical Activity and Nutrition. Her research interests include food access and security, childhood nutrition, physical activity education and promotion, and cardiovascular disease prevention. In her free time, she enjoys running, hiking, gardening, and spending time with her husband and three children.
Want to see more of our students? Click here.
---
INTERNSHIP Spotlight
ALI WEEKS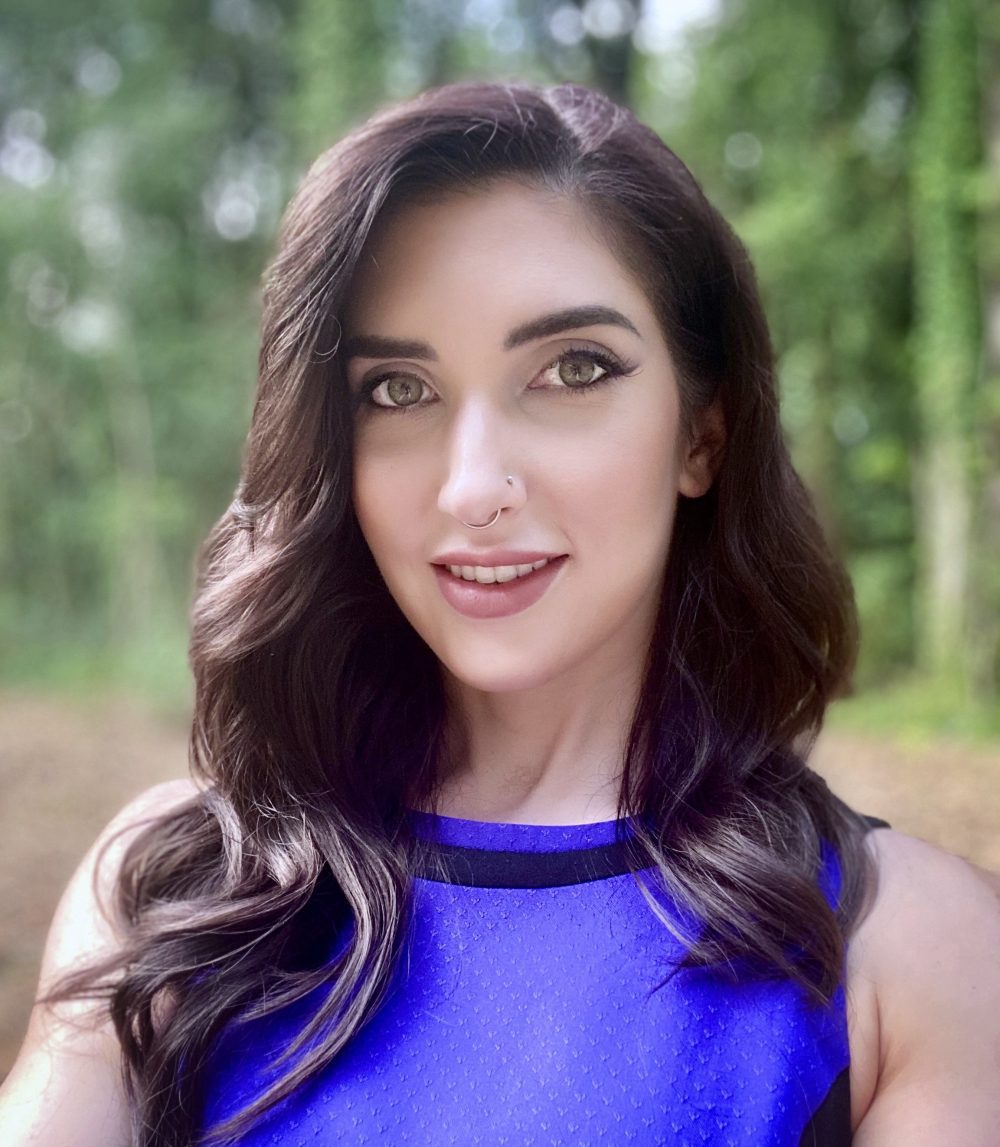 Where did you complete your internship? I completed my internship at Camino Health Center, a multicultural and bilingual health center that offers an affordable, holistic approach to health care for uninsured and underinsured Latino immigrants in the Charlotte area. The health center's four service areas include primary care, behavioral health, lifestyle health and wellness, and food security. I worked primarily within the Camino Vida program, which is a lifestyle medicine/wellness program that provides individualized nutrition, physical activity, and wellness plans for Camino Clinic patients.
What were your duties as an intern? The Camino Vida program provides personalized nutrition and physical activity recommendations to complement the care patients receive through the Camino Clinic. Patients receive one-on-one nutrition guidance from a registered dietitian and a personal trainer, as well as access to a fitness and nutrition facility where they can participate in nutrition education or group fitness classes. As part of my internship, I was able to get involved with all parts of the Camino Vida program. I completed administrative duties to ensure a smooth referral process from the clinic to the Vida program and prepared materials for new patients. On the nutrition side, I helped the registered dietitian adapt lessons from the American Heart Association Healthy for Life curriculum into presentations in Spanish that could be used for nutrition education classes. Since I was a certified personal trainer, the trainers allowed me to train a few clients each week in the Camino Vida gym as well as assist with weekly group fitness classes. I also assisted the Camino Research Institute team with some preparatory work for research they were conducting about the role of social support in lifestyle medicine programs for the Latino population.
How do you feel this internship has prepared you to work in the field? My internship experience with Camino provided many opportunities for personal and professional growth. Working on an interdisciplinary team, adapting communication strategies for different audiences, witnessing firsthand the importance of cultural competence, and seeing the intersection of research and public health practice were highlights from the internship that I believe will be useful in any public health career.
---
ALUMNI SPOTLIGHT
AUBRIELLE WALLACE '22 MPH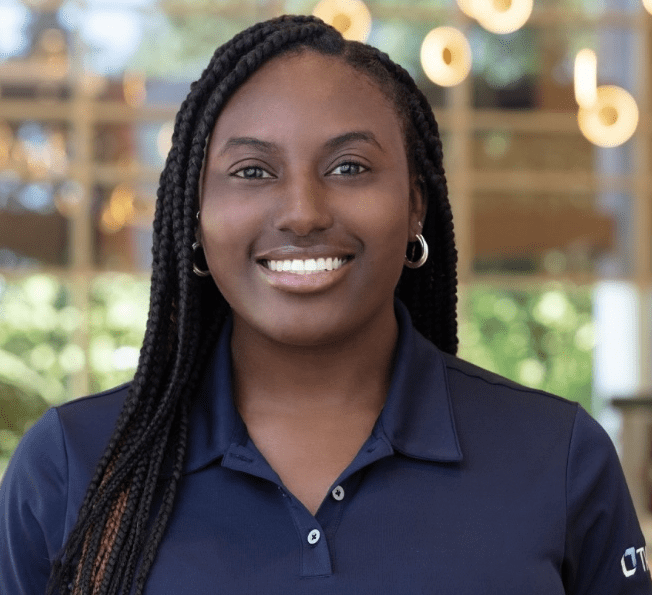 Outdoor Recreation Coordinator, TIAA Bank
As an Outdoor Recreation Coordinator, my primary goal is to coordinate and implement activities to engage the employees in order to encourage and promote an active healthy lifestyle. Activities include bocce ball, basketball, disc golf, putting green, and pickleball.
The knowledge and skills I have learned through the MPH program have helped me with my interpersonal communication, leadership, presentation, and collaboration skills. I am so grateful for my time spent at UNC Charlotte. Learning from the courses, professors, and peers has helped me in my career. Go Niners!