UNC Charlotte's Public Health and Health Administration Programs Rank Among the Best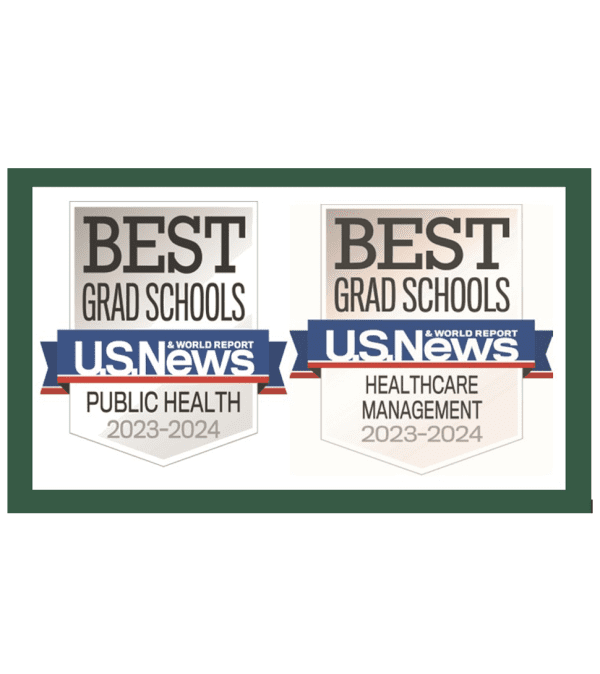 U.S. News & World Report Ranks UNC Charlotte's Public Health and Health Administration Programs among 2023-2024 Best Graduate Schools
The UNC Charlotte CEPH-accredited public health programs (MPH, BSPH, and PhD degree programs) and the CAHME-accredited Master of Health Administration degree have been ranked 67th and 41st respectively at the national level, earning U.S. News & World Report's 'Best Graduate School' designation for 2023-2024.
"These rankings reflect the stellar reputation of our public health and health administration programs as recognized by our peers. Our reputation is a direct reflection of the quality of our faculty, the caliber of our students, and the rigor of our curricula," said Jan Warren-Findlow, chairperson of the department.
By collecting graduate school data annually, U.S. News is able to present the most current figures on enrollment, job placement, faculty and other critical quality indicators that help prospective students make informed decisions.
"When prospective students are considering their options for graduate school, the Best Graduate Schools rankings are designed to help them identify schools that excel in the program they want to study," said LaMont Jones, senior editor of Education at U.S. News. "With many options available, U.S. News provides a wealth of data in an easy format to help each student make the best decision."
Prospective students can see how UNC Charlotte's programs compare to other institutions and how the rankings are calculated on USNews.com.
About the Department of Public Health Sciences
The Department of Public Health Sciences seeks to advance health equity and well-being in an urbanizing world to create healthy communities partnered with responsive population health systems. We value collaboration, community engagement, diversity, innovation, professionalism, health equity, social justice. We seek students reflective of the communities we serve who are poised to bring this vision to life. As such, we design our curricula and other resources to support students coming from diverse backgrounds, many of whom are first generation and/or from economically fragile areas or underrepresented racial and ethnic minorities.
About UNC Charlotte
With enrollment of nearly 30,000 students, UNC Charlotte is North Carolina's urban research university. It leverages its location in the state's largest city to offer internationally competitive programs of research and creative activity, exemplary undergraduate, graduate, and professional programs, and a focused set of community engagement initiatives. UNC Charlotte maintains a particular commitment to addressing the cultural, economic, educational, environmental, health, and social needs of the greater Charlotte region.
About U.S. News & World Report
U.S. News & World Report is the global leader in quality rankings that empower consumers, business leaders and policy officials to make better, more informed decisions about important issues affecting their lives and communities. A multifaceted digital media company with Education, Health, Money, Travel, Cars, News, Real Estate and 360 Reviews platforms, U.S. News provides rankings, independent reporting, data journalism, consumer advice and U.S. News Live events. More than 40 million people visit USNews.com each month for research and guidance. Founded in 1933, U.S. News is headquartered in Washington, D.C.