Dr. Zarwell speaks to QCity Metro about a multi-campus HIV testing event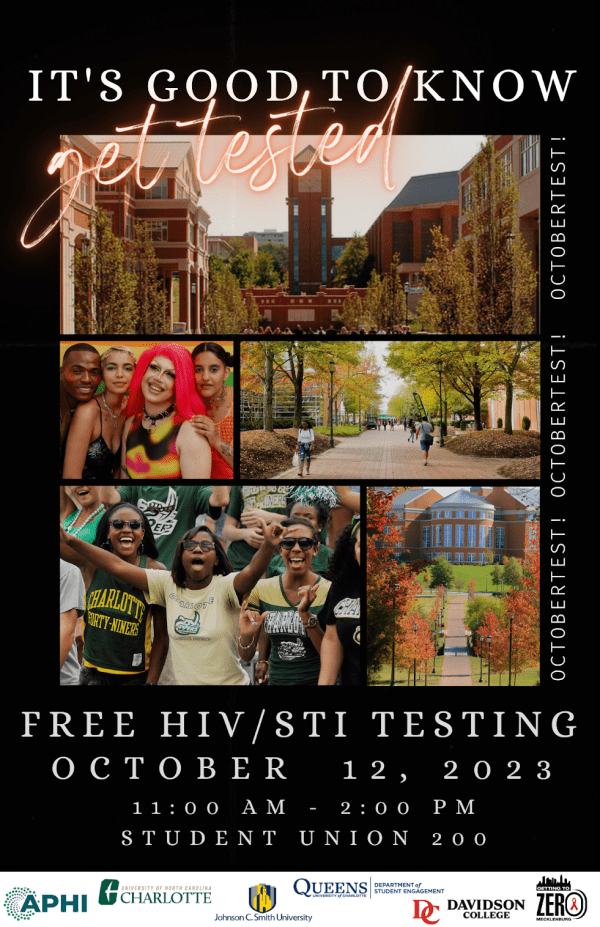 Dr. Meagan Zarwell, Assistant Professor of Public Health Sciences, spoke with QCity Metro about the HIV and syphilis epidemics and the campus HIV testing events being held throughout Charlotte in October. The events are organized under the aegis of The Academy for Population Health Innovation, the Department of Public Health Sciences and Mecklenburg County Public Health in partnership with JC Smith University, Queen's University, and Davidson College.
MPH Student and APHI research assistant Sebastian Marin is quoted in a related NinerTimes article, along with Dr. Zarwell.