Dr. Jan's Journal
August 22nd, 2022
Welcome to Fall 2022 and Jump In!
Welcome Students, Faculty and Staff to the Fall 2022 semester! Our campus is beautiful and it is wonderful to see so much activity and human interaction. We have a lot of new faces in the Department of Public Health Sciences and I hope you take the time to get to know us and each other.
I want to encourage everyone to engage with student groups on campus, attend talks by outside speakers, volunteer in the larger Charlotte community, and find a public health issue that inflames your passions and nurtures your soul. Education is about growth and change. Experiences outside the classroom and off-campus will enhance your learning and benefit our community.
Enough with "leaning in"; let's JUMP IN to public health. Take the plunge!
Have a great start to the semester.
June 28th, 2022
These are the personal feelings and opinions of Professor Jan Warren-Findlow
This is my abortion story.
I am pro-abortion.
I'm not sure exactly when or how I came to that position but I have been pro-abortion for over 40 years.
To be clear, this isn't one of those things I just say. I live it.
I have volunteered at an abortion clinic.
I was an abortion counselor – discussing options for carrying forward a pregnancy and for terminating a pregnancy. I spoke with women of all ages.
I was an abortion advocate – holding women's hands while they had an abortion.
I have provided care to women post-abortion.
I have been an abortion clinic defender in multiple cities. Escorting women into clinics while pro-life demonstrators screamed at them and me.
I have heard many women tell their stories about having an abortion – friends and patients. I have never had an abortion. I have never been pregnant. I am now past my reproductive years, but my commitment and obligation to other women is not over.
I write; I call; I march; I give money; I vote.
Abortion is about bodily autonomy. Abortion is about women's health. Abortion is public health.
-Professor Jan Warren-Findlow
May 26th, 2022
Gun Violence
On Monday, another mass shooting occurred in an elementary school in Texas. I do not understand what problem can be solved by shooting children. Or LGBTQ people. Or people at a concert or in a grocery store or a Walmart.
According to Everytown, there have been 274 mass shootings in the US since 2009; 1536 people have died and 1000 more were shot and injured.
Just as a point of reference, the shooting on our campus on April 30, 2019, is not termed a "mass shooting" because only 2 people died (4 is the minimum to be considered a mass shooting).
How can the Second Amendment be more important than these lives and the trauma to these individuals, their families, the witnesses, the emergency responders, and the community? How can we not see that this is wounding all of US?
Preventing gun violence is Public Health.
May 9th, 2022
Government and Public Health
Last week saw a major threat to the autonomy and independence of the judicial branch of our federal government with the leak of a draft Supreme Court opinion. The particular case being decided is one that will affect the health and well-being of millions of women across the US (Dobbs v. Jackson Women's Health Organization). Whether you or I agree with that draft opinion, the leak suggests that the political independence of the Supreme Court is seriously and perhaps permanently eroded. This leak is so unfathomable that there isn't even a procedure for how to go about investigating how the leak occurred and who might be responsible.
Why, do we as public health professionals care about the Supreme Court? Public health is inherently political and greatly dependent on the various branches of the government to carry out our work. The passage of laws through Congress; the implementation of those laws with appropriate resources, monitoring and penalties; and the interpretation of those laws in relation to the constitution; each branch affects what health issues we can address, who we can help, and how we go about our work.
Now more than ever, it is essential that your voice be heard. Please register to vote and exercise that right – as a citizen, an individual, and a public health professional. Voting is Public Health.
April 11th, 2022
National Public Health Week
If you missed it, last week (April 4th-8th) was National Public Health Week. PHS students and faculty hosted many events on campus and virtually. I want to give a big shoutout to GPHA for hosting a voter registration drive. Exercising your right to vote is one of the most important things that any individual will ever do. And as we know from the COVID-19 pandemic, public health and politics are deeply connected.
I also want to thank the Academy for Population Health Innovation (APHI) for hosting their wonderful APHI Nexus event. We had amazing speakers – Dr. Raynard Washington from Mecklenburg County Public Health and Dr. Sandro Galea from Boston University School of Public Health. You'll be able to check out the recordings later this week.
Finally, on Thursday Ketanji Brown Jackson was confirmed as the first Black woman to serve on the US Supreme Court. This confirmation is important for our nation to help us move forward toward a more equitable society.
It was a super week for public health. What shall we do this week?
---
Take A Break!
Written By Dr. Jan Warren-Findlow, Professor and Interim Chair
September 16th, 2021
You know that saying "Life's a marathon"? Well, right not it feels more like an Ultraman world championship: swim 6.2 miles in the ocean, bike 261.4 miles, and run 52.4 miles. Take a brief nap.
Repeat.
We're all getting just a wee bit crispy. When your brain is fried, you don't do your best work and you aren't your best self. The thing about public health, even when we're not in the throes of a pandemic,
there's always more work to do. So how do we pace ourselves as we move through life and careers and school and families? Self-care is about doing those things that nourish and revitalize our body, mind and spirit. Here's a few ways to reframe your game plan.
Feed yourself. Not with comfort food – sweets or fries – but spend the extra 10 minutes to assemble a healthy salad for lunch, or grab an apple (not a double stuff Oreo). Give your body the high octane fuel it needs to give full effort.
Move more. Get up every 30 minutes and do 3 minutes of movement. If you're in class, ask your instructor to build in these breaks. Do arm circles, jumping jacks, squats. If you're on campus, take the
long way on the greenway or walk through the Botanical Gardens.
Beam me up Scotty. Transport yourself to another place and time by reading a book or watching a movie.
Do something new and step outside your comfort zone. It may be scary. You may not like it but you'll learn something about yourself and it gives you something to talk about other than COVID/masks/Instagram. Axe-throwing anyone?
Create something. Art, music, a pizza, a popsicle stick bird house, origami stars. Creating something is growth and growth is learning.
Get some sleep. Your brain needs down time to reset and reboot for another day.
Nourish your soul. Meditate, go to Bible Study, do yoga, spend time in nature, spend time with friends. Find some peace however fleeting.
Lastly, help others. Volunteer, spend time with someone who is struggling, visit an older relative who may be a shut-in, send a card to someone. Altruism will replenish your heart.
Peace.
The Complexity of Solving Homelessness in Charlotte's Urban Communities or Housing Stability |
Written by Brianna Boggan, MPH Student & Dr. Jan Warren-Findlow, Professor and Interim Chair
(June 1st, 2021)
Charlotte is the largest city in NC and is quickly turning into one of the best. Our diversity, cultural attractions, and educated workforce have helped to spur significant economic development and a population boom. Our emergence as a big city has also brought big-city problems, namely, a lack of affordable housing resulting in substantial housing instability and homelessness. As of February 2021, approximately 3,456 people have been reported to be actively homeless in Charlotte. In 2014-15, more than 4,000 students in the Charlotte Mecklenburg school system experienced homelessness or housing instability. Housing instability is defined as a household experiencing overcrowding, difficulty paying rent, frequent moves, or staying in hotels. Homelessness is defined as loss of housing or lacking fixed or regular nighttime residence. Both are a part of the housing continuum. Those who are homeless typically encounter housing instability prior to becoming homeless. Let's dive deeper into understanding the complexity of this issue.
As a result of 2020's pandemic, Charlotte filed more than 25,000 evictions. This move increased the number of people living in tents on the streets and highways of Charlotte, known as "Tent City". Ethnic groups, specifically African Americans and Hispanic families, are impacted most by housing insecurity and homelessness. Racial and ethnic socioeconomic disparities underlie their housing fragility. For example, 42% of Mecklenburg County households who identify as Black reported that they do not have enough assets or savings available to pay for three months of basic necessities if they were to lose their income compared with 18% of households who identify as White. To further highlight this disparity, the median household income for those who identify as White was approximately $39,000 higher than households who identify as Black or Hispanic/Latinx in 2018.
To address the homelessness issue, the Charlotte-Mecklenburg community is constructing a 2025 Housing & Homelessness Strategy. This plan focuses on eliminating homelessness in the next 5 years. It addresses the full continuum of housing instability and homelessness by aiming to use the strength of community partners to gain awareness, support, and resources to accomplish the strategy's goals.
A key contributor to housing instability is the increased demand for housing which has driven up housing prices. The median house price in Charlotte is roughly $325,000 – that's pretty steep for most. The average median income of CLT is $62,000 per year; $100,000 is recommended to live comfortably with rent or owning a home. The average rent has also increased from roughly $900 to $1,300 per month in over 6 years.
The Charlotte 2040 comprehensive plan would address the need for multi-family dwellings. Currently, 84% of Charlotte is zoned for single-family homes, which is not sustainable if we're going to add an estimated 400,000 new residents in the next 20 years. Adding duplexes, triplexes or quadruplexes helps with increased housing demand. Most large cities in the Northeast have a more balanced mix of single-family versus other housing alternatives.
The lack of affordable housing also affects the University community. More than 70% of UNCC students live off-campus and are part of the demand pool for housing that is both geographically close as well as affordable. Student housing ranges from as low as $415 to as high as $1,200 for floor plans of 1 to 5 bedrooms per month. International and minority students make up 47% of the enrolled student population in 2020. Housing instability and homelessness negatively impacts students' academic performance, ability to complete their degree, the overall cost of the degree, access to resources, as well as mental health and relationships. Students dealing with housing instability and homelessness also experience increased food insecurity. UNCC has the Niner's Choice and Short Term Emergency Housing programs to better assist students with housing difficulties. The Niner's Choice program helps parents and students find affordable and safe housing off-campus. The Emergency Housing Program provides short-term housing up to 60 days for students who have no alternative financial options, but can afford to pay $25.00 per night stay. The Jamil Niner Student Pantry can provide supplemental food to students with need. While our tuition is affordable compared to other universities, when housing costs rise, students cannot afford to attend UNCC if they can't find reasonable housing options.
Charlotte's increasing urbanization and growth will affect all of us who live, work, study, and visit. Housing affordability and homelessness are key public health equity issues as the Queen City becomes a destination for everyone.
---
A New Normal for the Greater Good: COVID-19 Vaccination | Guest blog: Brianna Boggan,1st year MPH Student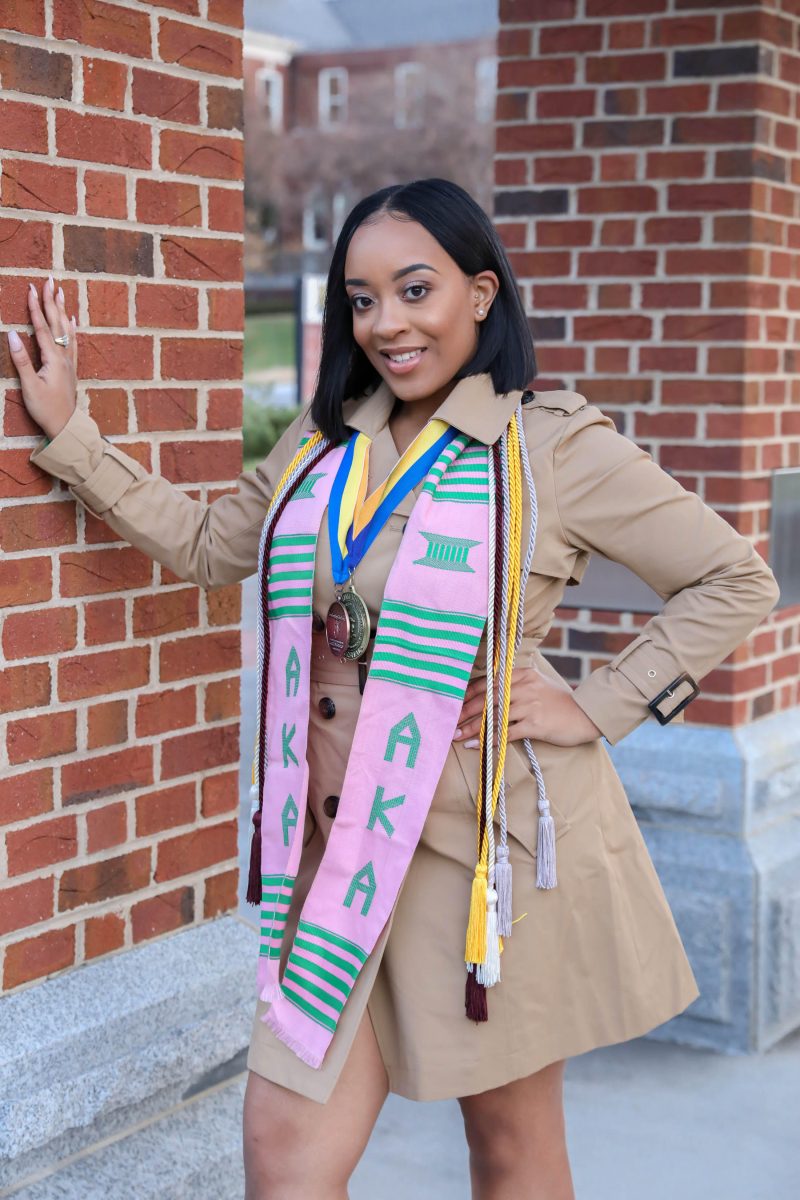 The University of North Carolina at Charlotte announced in March important updates for the Fall 2021 semester. Chancellor Sharon Gaber explained students, staff, and faculty members will return to full operations, which includes face to face courses, residence halls being at full capacity, as well as other facilities and buildings while practicing the University's 6 W's (Wash. Wear. Wait. Wipe. Watch. Wave). This was concluded because of lifted COVID-19 restrictions in North Carolina. On February 24th, 2021, Governor Roy Cooper announced that Executive Order 195 will be enforced due to COVID-19 positive cases and hospitalizations significantly decreasing in almost 50% of North Carolina's counties. This order explains the updated restrictions of how many individuals are allowed to gather at businesses, restaurants, or outside, as well as the time individuals are allowed to stay out. Curfew is now extended to 10 pm and at maximum 100 people are allowed to gather outside while practicing the Centers of Disease Control and Prevention 3 W's (Wear. Wait. Wash).
As a MPH student it was challenging overcoming COVID-19. I did as instructed, which was to follow the 3 W's. Therefore, my experience further supports the need of vaccination. I tested positive for COVID-19 in December of 2020 during the time of finals. I was isolated for two weeks and could barely eat more than once a day. My body suffered from extreme fatigue, body aches, lack of nutrition, headaches, and not being able to breathe through my nose or mouth. Because I was in great physical condition beforehand, with great efforts it only took a month for my body to completely recover. Sadly, I have also lost high school classmates and associates to this pandemic.
As we return back to campus, it is our desires to protect each other as well as ourselves. We are finally reaching a pivotal moment for navigating through our new normality. We have developed solutions that can eliminate the impact of this pandemic, which is why it is important for students to responsibly consider COVID-19 vaccination. There are several types of COVID-19 vaccines available, which are the Moderna, Pfizer, and Johnson & Johnson. The Moderna and Pfizer vaccines are administered in two doses. The Johnson & Johnson is administered in one dose, but may be currently unavailable. Although more vaccinations are awaiting FDA approval, our current vaccines are highly effective for helping the body recognize COVID-19 and fight against the virus.
To further highlight North Carolina's and Charlotte's drive of vaccination, NC has administered over 2.9 million first doses of vaccines and over 1.7 million second doses of vaccines. This accounts for roughly 18% of North Carolina's population being fully vaccinated and specifically 10% of Charlotte's population. UNCC has over 30,000 students enrolled and has become one of few vaccination sites to partner with Atrium Health to offer vaccines, such as Pzifer and Moderna, for eligible students, staff, and faculty members. Mecklenburg County Public Health Department has also launched several vaccination clinics for eligible individuals of Groups 1-5. If we combine the 3 or 6 W's with COVID-19 vaccinations, UNCC and its students will have a safer experience as we return to normal operation and capacities. Not only will we be able to enjoy the benefits of returning back to school, but we can also enjoy different experiences the Charlotte Mecklenburg community has to offer. Carefully consider which vaccine best fits your preference, schedule your appointment on campus at the Student Health Center or at local sites, and spread your vaccination experience to also encourage others to get their vaccination.
To women!
Today is historic. Sure it's the first day of classes, but for US women, it's the day WE have a seat in the Executive branch of the federal government. Not a Cabinet appointment, or as FLOTUS, but an elected seat in the form of the Vice President of the United States of America.
Vice President Kamala Harris takes the stage as our first woman Vice President. She's a lawyer, prosecutor, legislator, graduate of Howard University and the University of California Hastings, former Senator and Attorney General and WOMAN OF COLOR. Amen.
Women have been in the halls and rooms of power before. The smiling "good wife" just a little behind and to the side. "The girl" who gets the coffee. The secretary who takes the minutes. Well now we're at the table (move over buddy) and setting the agenda. Vice President Harris has the unenviable task of presiding over an increasingly fractious Senate, responsible for casting tie-breaking votes. She is in the proverbial hot seat.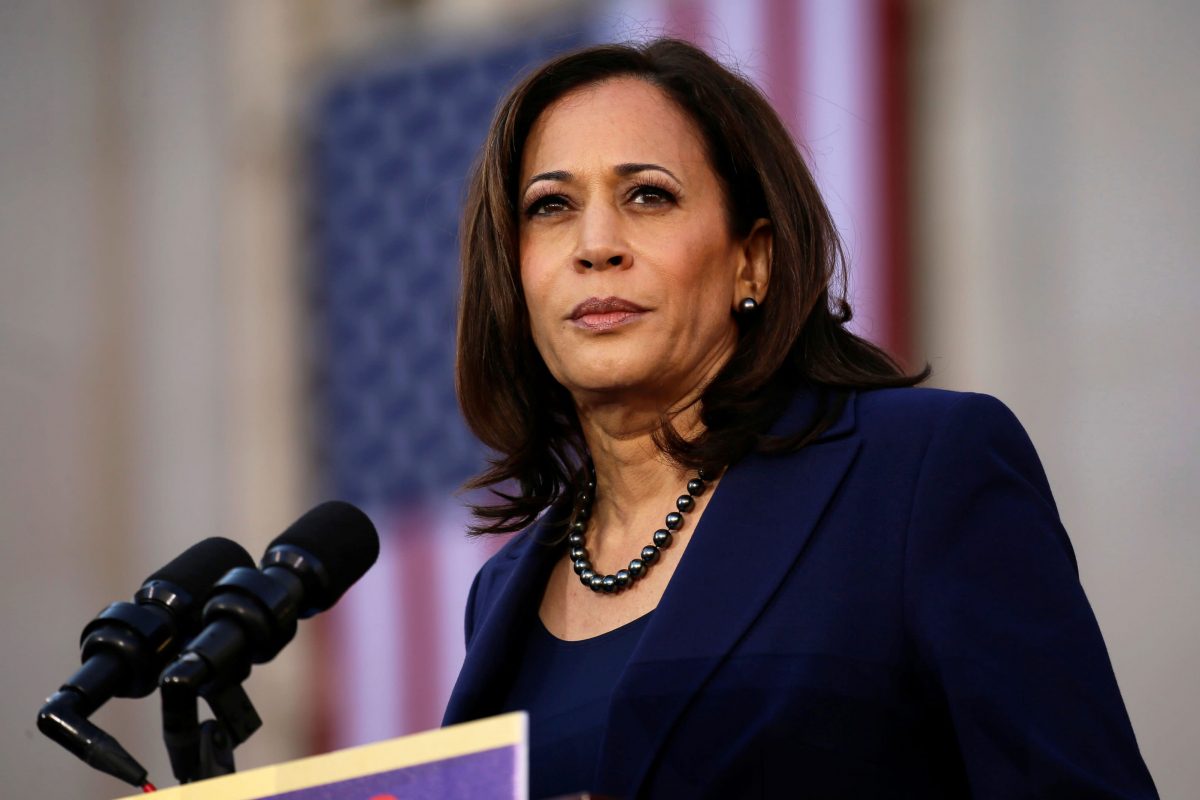 As her tenure unfolds, don't get distracted. The media and her detractors will want you to focus on her hair, her makeup, her clothes. I WANT Kamala to wear her signature Converse sneakers (you can check her out on the February cover of Vogue). She'll be comfy; she can settle in to her new role; be quick off the mark and sneak up on her opponents. I'm sure she has stilettos on reserve for when she needs to make a point.
I care about what Kamala Harris does, how she does it, and how it affects the 330 million people residing in the US. The people who want justice and equity, and to have a fair shake at a better life for them and their families.
So take a brief moment today and send some Karma to Kamala and just say "we've got you!"
Oh, and while you're at it, send those same thoughts to our female UNC Charlotte leaders – Chancellor Sharon Gaber, Provost Joan Lorden, and Deans Nancy Gutierrez, Fatima Mili, Teresa Petty, Jennifer Troyer, and Catrine Tudor-Locke. Smart women leaders need your support.
-Jan
---
Have courage, be kind
Dear students, alumni, colleagues and partners,
Last night was yet another terrifying event in the history of our nation. I am grateful that Congress was able to do their job and certify the election results; acknowledging the powerful voices of individuals from across the country who participated in electing our government representatives. The right to vote and to be heard is unquestionably one of the most critical social determinants inherent in our health and well-being, both individually and collectively.
The results from this past election are a consequence of some essential public health skills: advocacy, education, and mobilizing partnerships. It is our job to practice these same skills to stop the pandemic. Advocating for equitable vaccine distribution; educating the public to increase health literacy and trust in science to boost vaccination rates; and organizing communities and organizations to maintain needed health behaviors while vaccinations are happening.
We cannot stop our work now. More than ever, public health professionals are the change agents who will help us move forward toward a healthy and more equitable society.
Have courage. Be kind.
Jan
---
(9-29-20) Why voting matters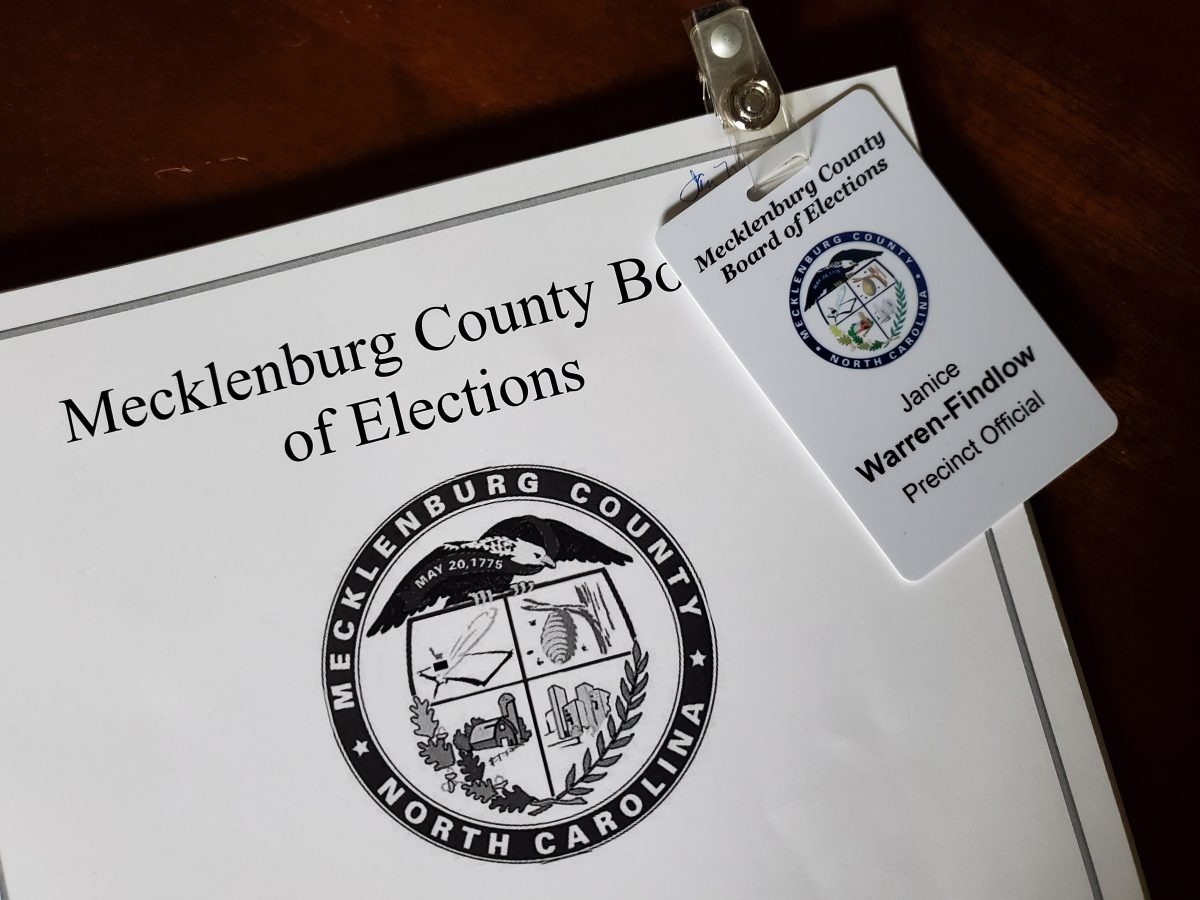 I've heard all the excuses: my vote doesn't count; I'm not informed about the issues; I don't know the candidates; my candidate didn't win in the last election; and elections are rigged. I've had colleagues tell me "it's sweet that you think voting will really change anything."
Yup, I'm naïve and idealistic; I think voting is important. Voting can result in great social change or in maintaining the status quo. Voting is one of the most effective ways to let our elected officials hear our voice as citizens. Our representatives at the local, state, and national levels make important decisions that affect all aspects of our lives, particularly in relation to public health – determining health care access and health research, funding for social programs that alleviate hunger and poverty, passing legislation to improve the environment, enforcing laws to ensure our rights are protected, expanding education opportunities, ensuring military readiness, and advancing and disseminating science. These decisions affect the lives of 330 million Americans.
Even in a presidential election year, like this one, some 90 million eligible voters do not vote. Only a small % of Americans ultimately determine who becomes the president. In the last presidential election in 2016, approximately 55% of the voting-age population, voted. If you do the math, when there is a closely contested race, less than 30% of the voting population is deciding who will be the President. That's mind-blowing and remember presidential elections are the ones with the highest voter turnouts!
I am a Precinct Official for Mecklenburg County, which means that I am one of the people you will see working on Election Day (I'll be at Precinct 123!). I had to go through an interview process and several hours of training to become a poll worker. I am required to attend training before every election (including primaries). Poll workers are not allowed to be partisan. Our job is to facilitate those people who want to vote and ensure that their vote will be counted following rigorous procedures.
My dream is to see every person who is eligible to vote cast a ballot in every election. Participating in democracy is a marathon, not a sprint. Voting is a right, a privilege, and an obligation. There are several ways to vote: absentee ballot by mail, early voting (opportunities on campus), and voting on election day at your assigned precinct.
People died for the right to vote. Blacks were beaten and murdered to keep them from voting; women were jailed and force-fed when they protested for the right to vote. Immigrants come here and swear their allegiance to our country to become citizens to participate in the democratic process. Don't let their sacrifices go to waste. Please participate in this simple, yet heroic activity of electing our government officials.
VOTING is advocacy. VOTING is civic engagement. VOTING is democratic. VOTE.
---
Dear students, staff, and faculty,
Welcome back to the Fall 2020 semester. I am sure there are some bumps as we return to learning but I know that all of us are happy to have some kind of routine back in our lives.
I am thrilled at Chancellor Gaber's decision to appoint a Diversity and Inclusion Leader at the Cabinet-level. This individual will report directly to the Chancellor and will attend all meetings where major decisions are made about our campus. I am particularly excited that Chancellor Gaber has chosen Dr. Cheryl Waites-Spellman, as our Diversity and Inclusion leader. Dr. Waites-Spellman is a Professor in the School of Social Work with a history of working with African American older adults in culturally appropriate ways.
Why is this announcement so important? Even before the killing of Keith Lamont Scott in 2016 (just 1 mile from campus), faculty and students had been advocating for a Chief Diversity Officer at UNC Charlotte – someone whose full-time job is to oversee and implement initiatives to improve diversity, equity, and inclusion in all areas of our campus. Many other colleges and universities have this leadership position. Finally, our new Chancellor has heard our voice.
Advocacy can generate great change. I am hopeful that this first step will help transform our campus into an open, supportive, and equitable environment for all students, faculty, and staff.
Sincerely,
Jan