PHS PhD Student, Isaac Olufadewa, Attends One Young World Summit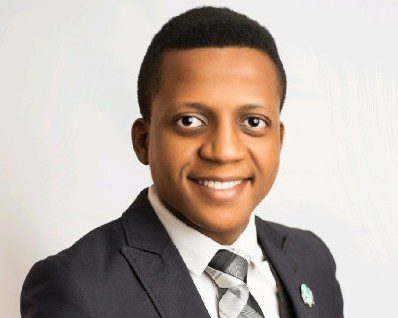 Isaac Olufadewa was selected to attend as one of the moderators/speakers on the 'health equity' theme at the prestigious One Young World 2022 Manchester Summit.
Public Health Sciences Ph.D. student, Isaac Olufadewa, was selected as one of the young global scholars to attend the One Young World 2022 Summit in Manchester, United Kingdom, from 5-8 September. He is also selected to speak on the Health Equity theme during the summit. The highly prestigious One Young World Summit brings about 2000 talented young scholars every year from around the world whose work has a social impact locally or globally.
Isaac is a medical doctor from Nigeria. He is the founder and Executive Director of Slumand Rural Health Initiative, a not-for-profit organization working to improve access to healthcare information and services in Nigeria.
UPDATE (September 12)
Isaac has returned from the conference and reports on his role and contributions at the Summit:
"As a delegate speaker on the 'Health Equity' session, I talked about mental health equity for people living in underserved communities and the BraveHeart mental health project that I led in Nigeria. That project leveraged a task-shifting model to bridge the mental health prevention and treatment gap for young internally displaced people (migrants) in Northern Nigeria. I also participated in the 'Leading Action Sessions in Health' where the One Young World Ambassadors discussed health issues including infectious diseases, and mental and sexual health, as well as connected with one another. Finally, I moderated the session entitled, 'Bridging the Gap: Delivering Healthcare in Low Resource and Conflict Settings' where I also shared my experience in working in underserved and conflict settings while interviewing Dr. Waheed Arian, a UN Global Goals advocate, WHO Expert, Author of In the Wars, and Founder of Arian Teleheal and Arian Wellbeing that leverages digital innovation to promote health and wellbeing in Afghanistan and other countries."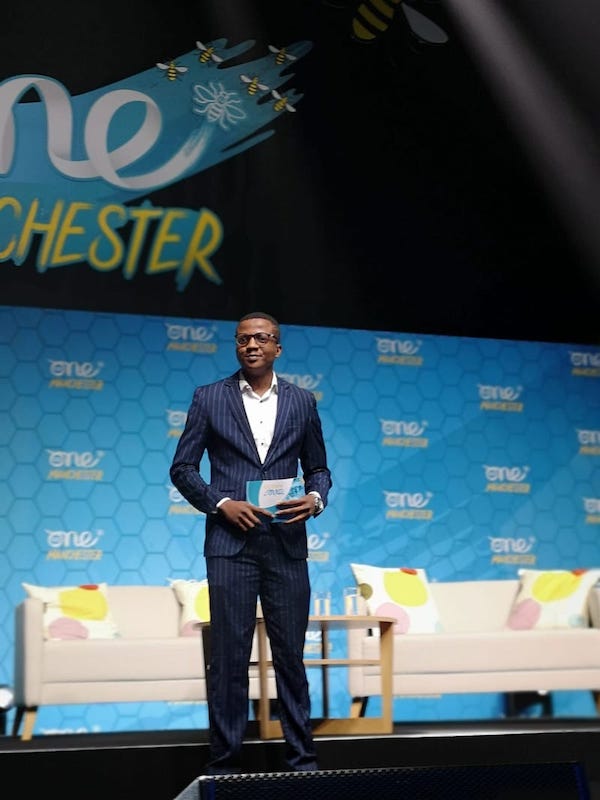 Isaac Olufadewa, speaks on stage at the One World Summit in Manchester.