Why I Teach – Caroline Halfmann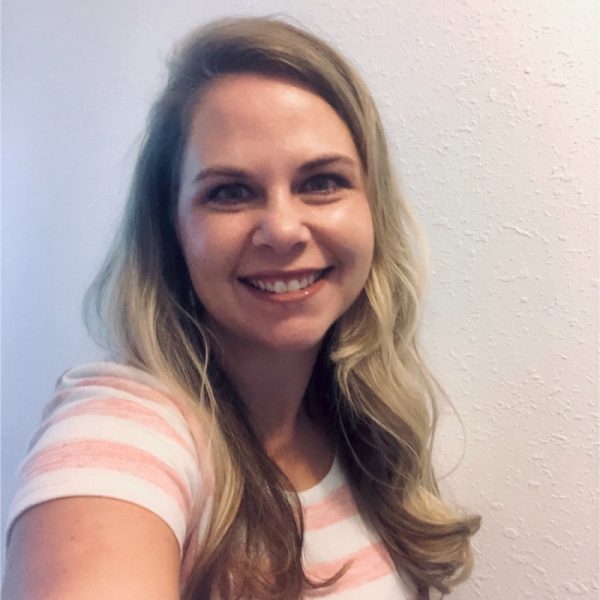 Welcome to "Why I Teach." Here we'll highlight the contributions of the UNC Charlotte College of Health and Human Services instructors who bring their knowledge and expertise from the professional world to the classroom.
"Our adjunct instructors are well-positioned in their companies and our community and represent a broad spectrum of highly experienced content experts, entrepreneurs, leaders and mentors. They're able to provide real world and real time examples to convey concepts by drawing from their accrued workplace experiences. They also represent an instant networking experience for our students simply by sharing their connections, identifying opportunities and providing critically important reference letters. That they choose to work as adjunct instructors above and beyond their commitments to their day jobs speaks to their dedication to preparing the next generation to follow in their own successful footsteps." -Dean Catrine Tudor-Locke
Name: Caroline Halfmann
What I Teach: HSMT 4202 – Quality Management and Improvement
Academic Unit: Department of Public Health Sciences
Position: Adjunct Faculty
My goals as an adjunct professor: Inspire students to find ways to make healthcare safer and improve overall health outcomes for all
Years of experience in career: Almost 17 years as a Registered Nurse, Almost three years teaching at UNC Charlotte
Why do you teach?
I teach because I am passionate about improving the quality and safety of healthcare, and I believe that we need to educate and inspire the new workforce coming into this profession to do something about it. It's going to take everyone doing their part to make a difference.
Do you have a particularly memorable moment from the classroom?
I make an effort to connect with my students on a personal level, even sharing funny or embarrassing stories from my younger days. They always seem to enjoy laughing about how I became best friends with Cam Newton in an elevator, and how I almost rode off into the West Texas sunset with Matthew McConaughey.
What's your best piece of advice for students both in college and after graduation?
Don't burn bridges in healthcare. It's a large industry, but everyone seems to be connected in some way, shape, or form. People will remember your name, and hopefully for a good reason. Make friends, make good impressions and use that to your advantage.
What skills are most valuable for new graduates?
Being open to change and flexibility are a must in the healthcare industry. The only constant in healthcare is change, so you need to embrace it or you'll be left behind.
Where do you see professionals early in their careers challenged the most in your field?
I think that too many individuals expect that they are exempt from working their way up. Most likely, you're not going to graduate and immediately become a CEO, and that's not necessarily a bad thing. Learn the business, and gain experience wherever you can. There's so many opportunities in this field, so take your time to find what you're really passionate about and grow from there.
What do you see as a few of the most important topics in the health and human services fields over the next 10 years?
In the next decade, I believe we'll still be trying to find ways to make healthcare safer and better for all. The continuous challenges around better patient experiences, better outcomes, reduction of provider burnout, and cost containment are not going to be going away anytime soon.
What's most rewarding about serving as an adjunct instructor?
I love seeing my former students succeed. Whether this is by a former student emailing me or seeing an update from them on their LinkedIn page, it brings me joy. I'm their biggest cheerleader, even when they've moved on from my classroom.
Favorite part of your job?
The connections that I am able to build with my students is the best part of my job. Whether that connection comes from a topic we cover in class, a personal story, or just chatting after a lecture, I love getting to know them.
Why teach at UNC Charlotte?
UNC Charlotte is one of the best parts of Charlotte. The beautiful campus, the family atmosphere. Who wouldn't want to teach here? I don't take this blessing for granted.