Levine Scholar Kayla Walker named Newman Civic Fellow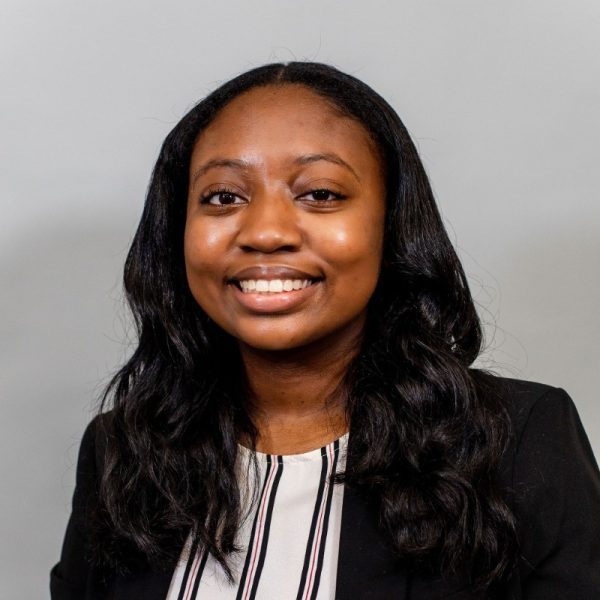 Sophomore Kayla Walker, a Levine Scholar who is majoring in public health sciences and mathematics, with a concentration in statistics, is among the 2023-24 Newman Civic Fellows named by Campus Compact.
Campus Compact is a Boston-based nonprofit organization that is working to advance the public purposes of higher education. The Newman Civic Fellowship is a one-year experience that emphasizes personal, professional and civic growth for student leaders who demonstrate an interest in solving public problems.
Walker, a native of Crofton, Maryland, aspires to pursue medical school to become a physician. She is motivated by research from the Centers for Disease Control and Prevention that shows Black women are three times more likely to die from pregnancy-related causes than white women.
"I want to make changes to the system and advocate for my patients that come from diverse backgrounds," said Walker. "From my courses and extracurricular activities, I have learned that public health means taking action by implementing changes to support a person's overall wellness."
Through an internship with the Mecklenburg County Health Department, Walker partnered with multiple teams to create sustainable interventions to improve health concerns of various populations. A key component of the Levine Scholars Program, established by funding from the foundation of the late Leon Levine and his wife Sandra, is a grant to support a scholar's community engagement project.
Walker's project will involve assisting a local women's homeless shelter to provide personal hygiene supplies and broad health education in hopes of equipping residents with both the tools and knowledge to manage their overall wellness.
Chancellor Sharon L. Gaber, in nominating Walker for the Newman Civic Fellows program, noted the student leader's integration of research, service and advocacy centered around health care equity.
"Over the past two years, Kayla has worked to provide health information and care products to the women and children receiving care at Charlotte's Salvation Army's Center of Hope. She is a leader in the University's student organizations centered on health care careers and service and has explored acute care delivery in Greece," she stated.
As one of 154 Newman Civic Fellows for the 2023-24 academic year, Walker will join student leaders from 38 states, Washington, D.C., and Mexico for a year of learning and networking opportunities. The fellowship is named for the late Frank Newman, one of Campus Compact's founders, who was a tireless advocate for civic engagement in higher education. Presidents and chancellors of Campus Compact's member institutions can select one outstanding student from their campuses each year for the fellowship.
Walker's efforts on Black maternal health connect with Charlotte's research and community outreach on the issue, most recently expressed through the film screening and panel discussion of "Aftershock", which explores the ongoing issue. The College of Health and Human Services, through its Charlotte Child Maternal Working Group, will continue to foster discussion and implement changes that support the health of all mothers.