Community Action Service & Engagement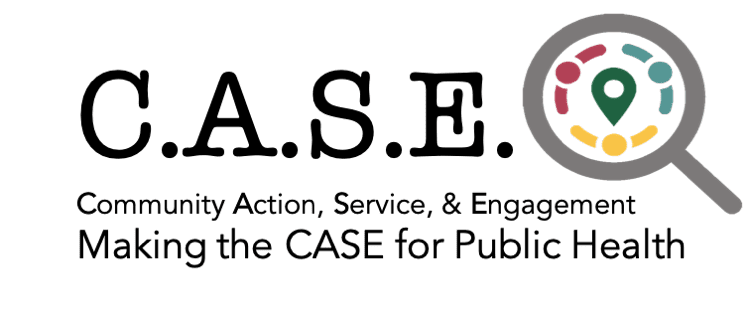 ​About CASE
The Community Action, Service, and Engagement committee (CASE) was created in 2019 by professors and staff in the Department of Public Health Sciences as a way to deepen community involvement among faculty, staff, and students. Working with community partners provides opportunities to enhance students' understanding and awareness of public health issues in the local community, beyond what is learned in the classroom. In addition to short-term volunteer opportunities, CASE aims to create long-lasting relationships that translate to meaningful community impact. Contact Dr. Alicia Dahl for more information.
---
Upcoming Events
In light of social distancing protocols to flatten the curve of COVID-19, we are not scheduling events at this time. Read about our past projects below, and check back soon for new events.
---
What are Social determinants of health?
Social determinants of health (SDOH) are the individual and societal factors that affect health. The SDOH model is a holistic way of viewing health, taking into account financial stability, education, safety, physical health and social and mental health to understand and achieve health and well-being.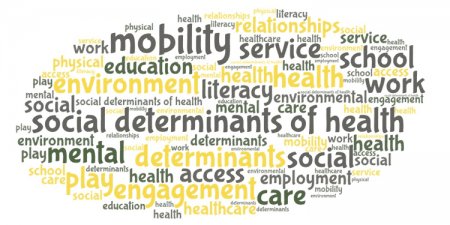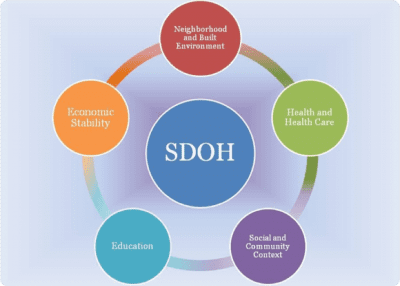 Where we've been
For our first engagement activity of the fall semester, faculty and staff helped to source and donate two Welcome Home Kits to Housing First Charlotte-Mecklenburg and Urban Ministries. These kits contain household items for individuals who have recently experienced long-term homelessness and are getting back on their feet. On October 3rd, graduate students from the Graduate Public Health Association (GPHA; pictured left) helped to sort and package the kits that will be delivered to Urban Ministries. If you would like to make a kit as well, follow these instructions.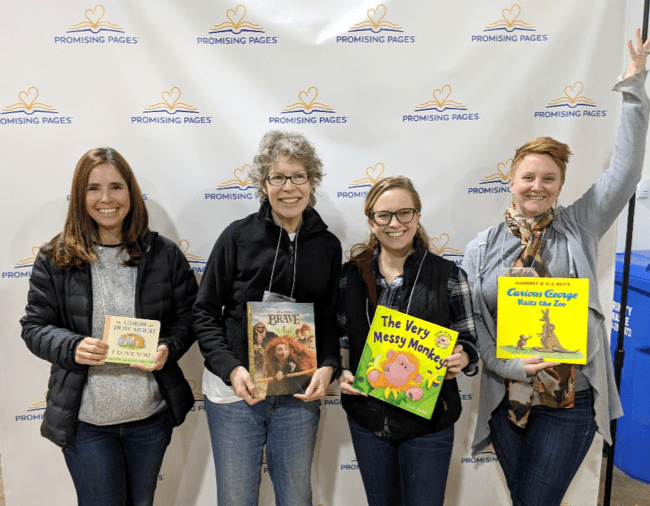 CASE's first service event took place on MLK Day of Service (February 19th, 2019) at Promising Pages. Melissa Smith (MSPH '10), Drs. Jan Warren-Findlow, Alicia Dahl, and Jessamyn Bowling (pictured left, left to right) helped to clean, sort and label donated books that will be distributed for free to Charlotte-area kids.
Promising Pages is a nonprofit organization on a mission to improve literacy and foster a love of reading by bringing upcycled books to underserved children in Charlotte. They distribute more than one million donated books to children in the Charlotte area every year and also provide programs for both in the classroom and over the summer. Visit their website to learn more about Promising Pages or to get involved.​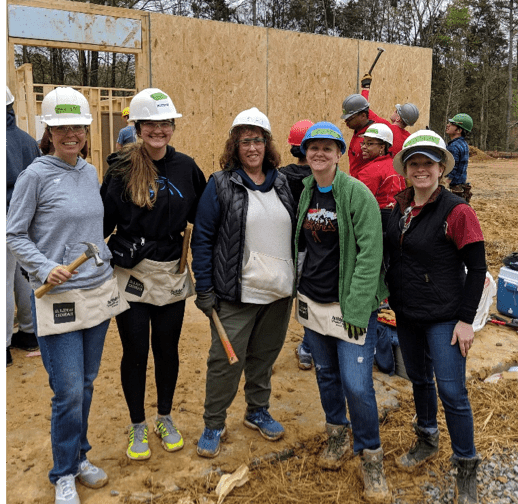 On April 6th, 2019 during National Public Health Week, students and faculty helped Habitat for Humanity build a house for a Charlotte family in need.