Community Health Practice
The Community Health Practice concentration is designed to train students to conduct the 3 core functions of public health: assessment, policy development, and evaluation. These activities include measuring health behavior, designing appropriate educational or policy interventions, and implementing and evaluating health promotion, risk prevention, and risk reduction services. The concentration experience culminates in a capstone course where students develop community-based grant proposals. Students completing the Community Health Practice concentration will be eligible to sit for and pass the Certified Health Education Specialist (CHES) exam.
Community Health Practitioners work as health educators, program planners, health advocates, evaluation specialists, and project coordinators in a variety of settings.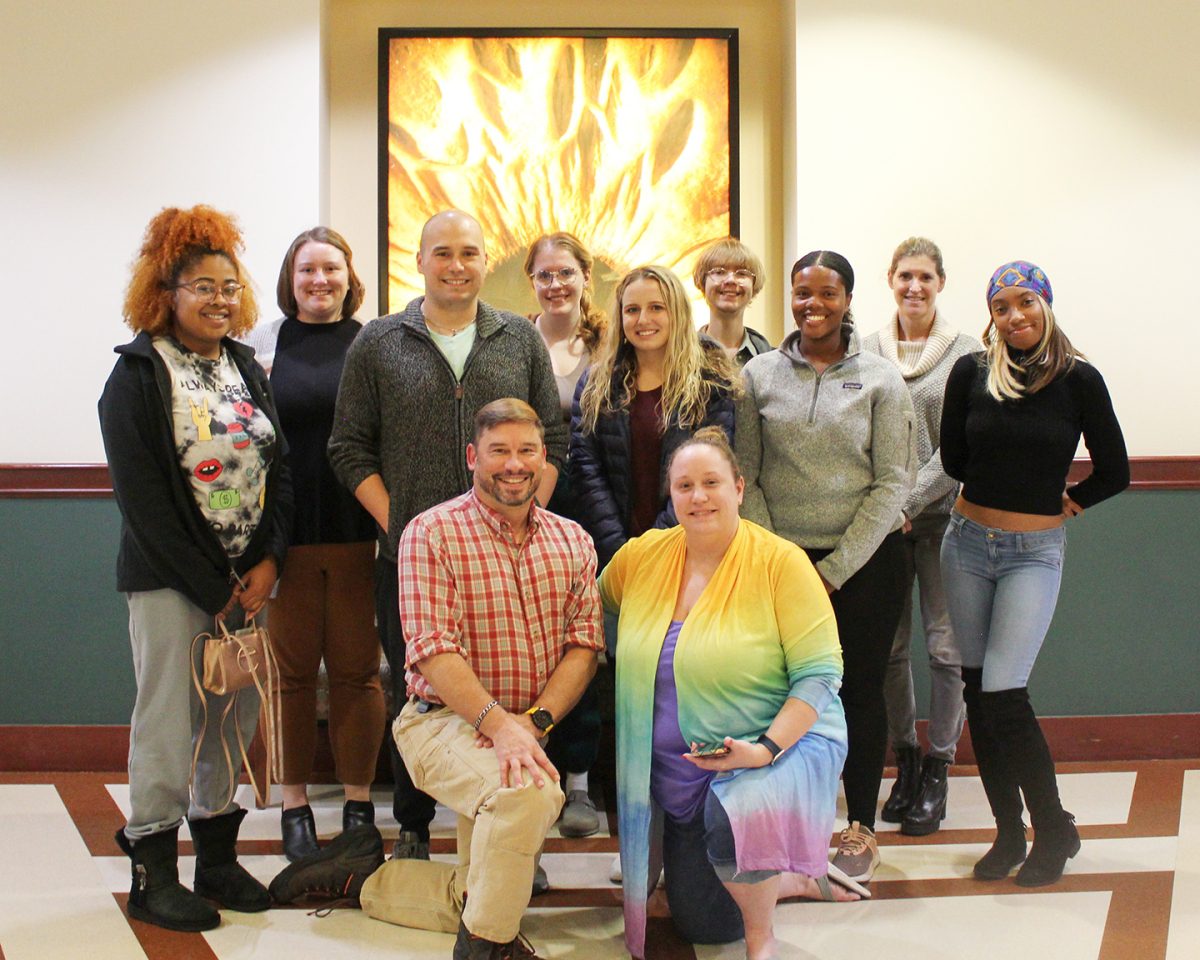 Community Health Practice concentration studentsStanding (L-R): Malia Rascoe, Madilynn Turner, Corey Hulett, Holly Benson, Macy Wesson, Phillip Strickland, Brianna Gorman, Amy Money, Justice WigginsKneeling (L-R): Seth Hawkins, Karen Woodall
COURSE OF STUDY
Community Health Practice Courses (18 hrs)​
HLTH 6220 Applied Health Behavior Change (3)
HLTH 6225 Health Education and Health Promotion (3)
HLTH 6226 Community Health Methods (3)
HLTH 6227 Community Health Planning and Evaluation (3)
HLTH 6228 Social Determinants of Health (3)
HLTH 6230 Community Health Practice Capstone (3)
See the MPH Handbook for more information.
---
FACULTY SPOTLIGHT
Dr. Lorenzo Hopper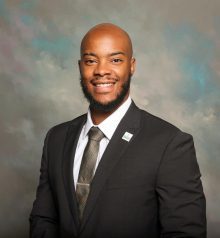 Dr. Hopper is an Assistant Professor in the Department of Public Health Sciences and former Director of the Master of Public Health program. Dr. Hopper is the Co-Director of the Community Action Research Scholars (CARS) program through the Academy for Research on Community Health, Engagement, and Services (ARCHES). Dr. Hopper first began teaching in the Public Health Sciences Department as a part-time adjunct in 2016. He received his PhD in Maternal and Child Health from The University of North Carolina at Chapel Hill's Gilling's School of Global Public Health in 2020.
Research Interests:
Maternal and Child Health: Father Engagement, Men's Health, Minority Health & Health Disparities, First-generation college student success.
Teaching Specialty:
Epidemiology Capstone, Health Education and Health Promotion, Applied Health Behavior Change, Healthy Lifestyles, Research and Statistics in Health, Determinants of Health, Prospect for Success.
Dr. meagan zarwell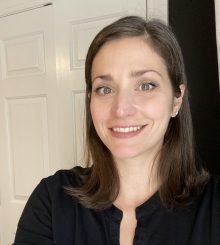 Dr. Zarwell is an Assistant Professor of Public Health Sciences and the co-lead for Preventive Health projects at the Academy for Population Health Innovation (APHI). Her research focuses on reducing health disparities among sexual- and gender-minoritized individuals with an emphasis on HIV prevention. Dr. Zarwell is interested in community-engaged research and implementation science frameworks to reduce barriers to HIV testing and pre-exposure prophylaxis (PrEP). She also received her Master's in Medical Anthropology from the University of Memphis and a Bachelor's in Anthropology from the University of South Carolina (Columbia). Her PhD is in Public Health with a focus on Community Health Science from LSU Health Sciences Center in New Orleans.
Research Interests:
HIV prevention, reducing HIV disparities, social network strategies, social capital theory, implementation science, community-engaged research, LGBTQ+ health.
Teaching Specialty:
Health Promotion Program Management, Qualitative Research in Behavioral Sciences, Theories & Interventions in Behavioral Sciences
---
CURRENT STUDENT SPOTLIGHT
Morgan seganti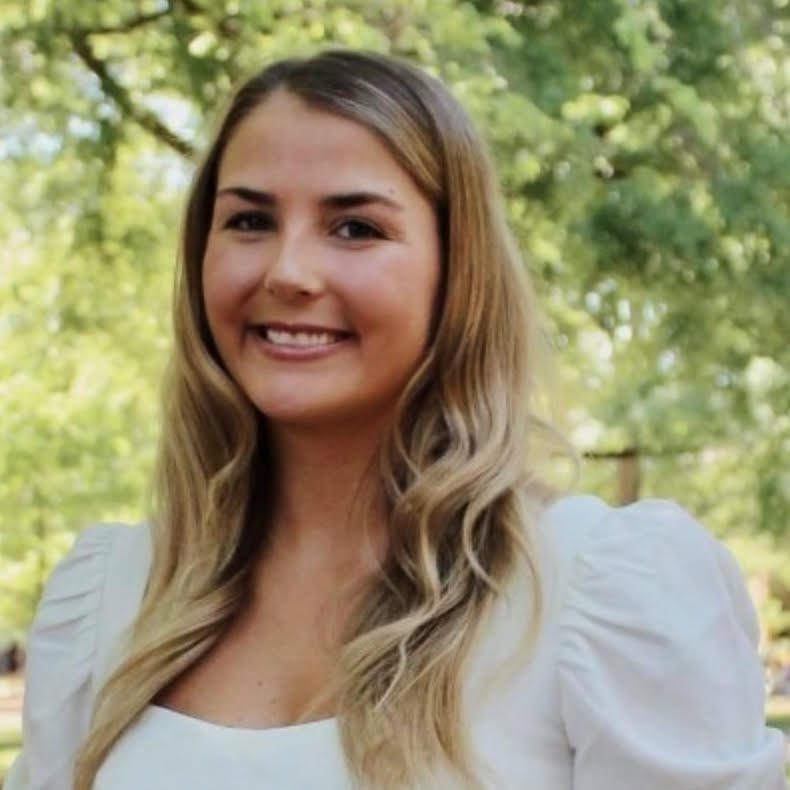 Hi! My name is Morgan Seganti and I am from Pawleys Island, South Carolina. I recently graduated from the University of South Carolina with a Bachelor of Arts degree in public health. I decided to pursue an MPH at the University of North Carolina at Charlotte to not only increase my overall knowledge and skills in public health but to gain more practical experience within the field. I have aspirations of becoming CHES certified and working as a health educator in a variety of settings. Outside of school, some of my hobbies include running, hiking, listening to music, and spending time at the beach.
MARIAMA ABUBAKRI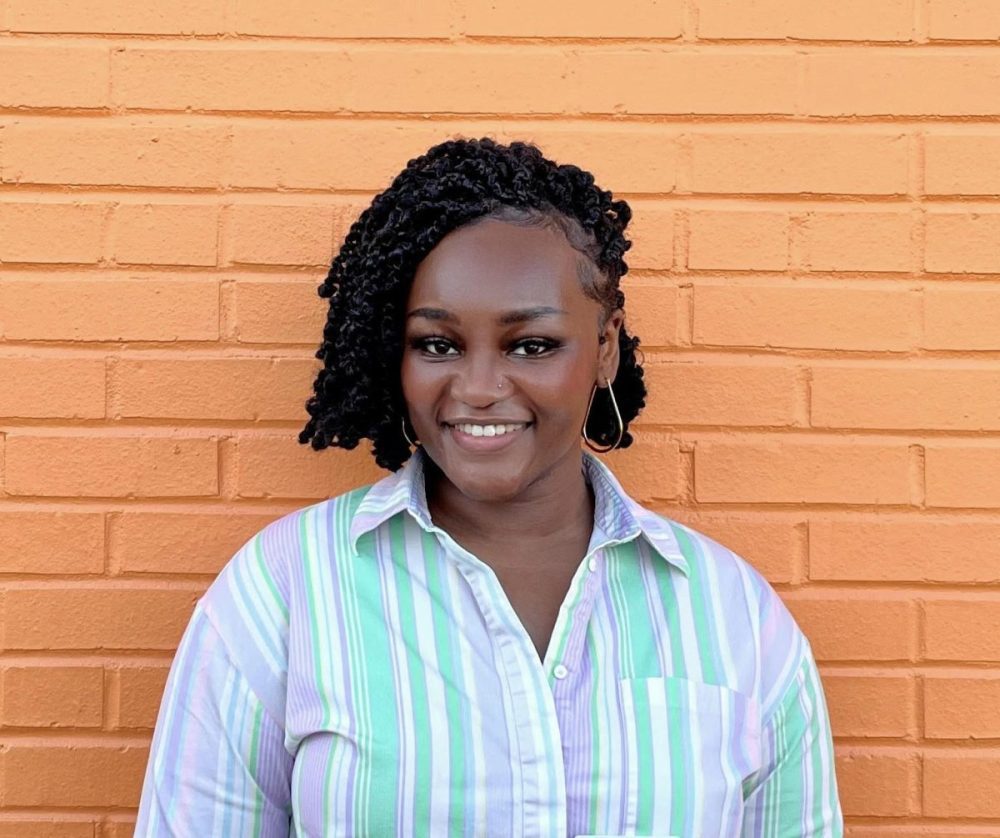 I am a graduate of East Carolina University. Since graduating I have extended the capacity of non-profits like the United Way-Wilson at the county health department and the Greensboro Children's Museum. My experiences in service have led me to the Master of Public Health program at UNC Charlotte. My current focus is Community Health Practice. I am interested in learning more about health policy and the approach to care for populations of individuals who fall under multiple minority populations (ethnic, lgbtqia+, disabled, etc).
Want to see more of our students? Click here.
---
INTERNSHIP spotlight
CHRISTEON GASKIN '21 MPH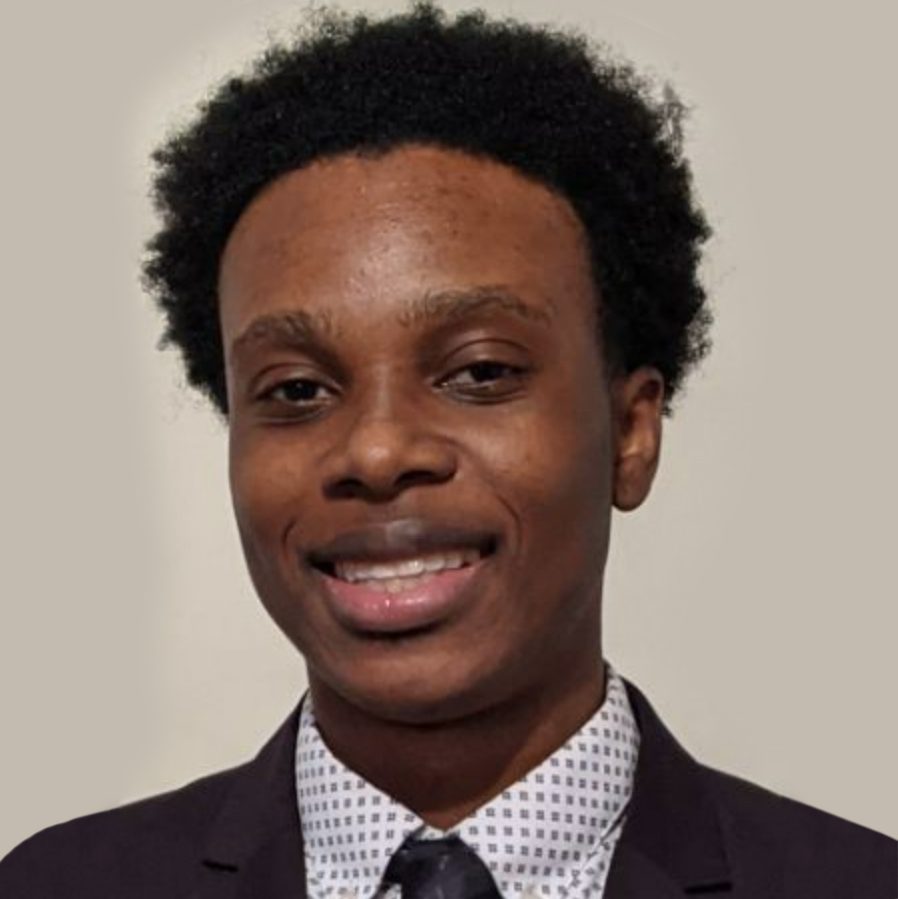 Where did you complete your internship? I completed my internship at The HER NOPREN WIC Learning Collaborative. This collaborative is a joint HER and NOPREN effort that brings together researchers, practitioners, and advocates committed to improving the health of women who are pregnant and lactating and infants and young children through improved research, policy, and practice of the USDA Special Supplemental Nutrition Program for Women, Infants, and Children (WIC). HER is led by Dr. Mary Story at Duke University and supports research on policy, systems, and environmental (PSE) strategies that have strong potential to promote healthy eating among children, and that advance health equity in the areas of nutrition, nutritional disparities, and food security. NOPREN is a multi-disciplinary research network based out of the Prevention Research Centers Program at the Centers for Disease Control and Prevention (CDC). The CDC's Division of Nutrition, Physical Activity, and Obesity (DNPAO) created NOPREN to build policy research capacity and foster understanding of the effectiveness of policies to improve diet quality and obesity through improved access to affordable, healthier foods and beverages in child care, schools, worksites, food banks/pantries, and other community settings. The University of California San Francisco (UCSF) Center for Vulnerable Populations led by Dr. Hilary Seligman is the Coordinating Center for the network. NOPREN supports numerous working groups.
What were your duties as an intern? My duties as an MPH intern were to work with GIS technology to map WIC vendor locations throughout the United States, as well as to create a series of infographics for WIC State Agencies that helped to analyze the availability of WIC vendors in disadvantaged communities, and to develop a report discussing the relationship between WIC vendor locations and neighborhood disadvantage rankings. I also had the opportunity to meet with the WIC Learning Collaborative Co-Chairs bi-weekly to discuss meeting logistics needs, project progress, and broader mentorship questions. Furthermore, I participated in WIC Learning Collaborative monthly working group meetings, along with the HER NOPREN Healthy Food Retail working group meetings, and I participated in the HER NOPREN Summer Speaker Series for Students working group meetings, which was a six-part summer speaker series focused on COVID-19 related adaptations of the key federal nutrition assistance programs.
How do you feel this internship has prepared you to work in the field? This internship was very important for my professional development. Throughout the internship, I was able to engage with many key stakeholders in the field of public health. I was also able to use GIS technology, a skill that I will continue to develop in the future.
---
ALUMNI SPOTLIGHT
ALYSSA BENZIGER '22 MPH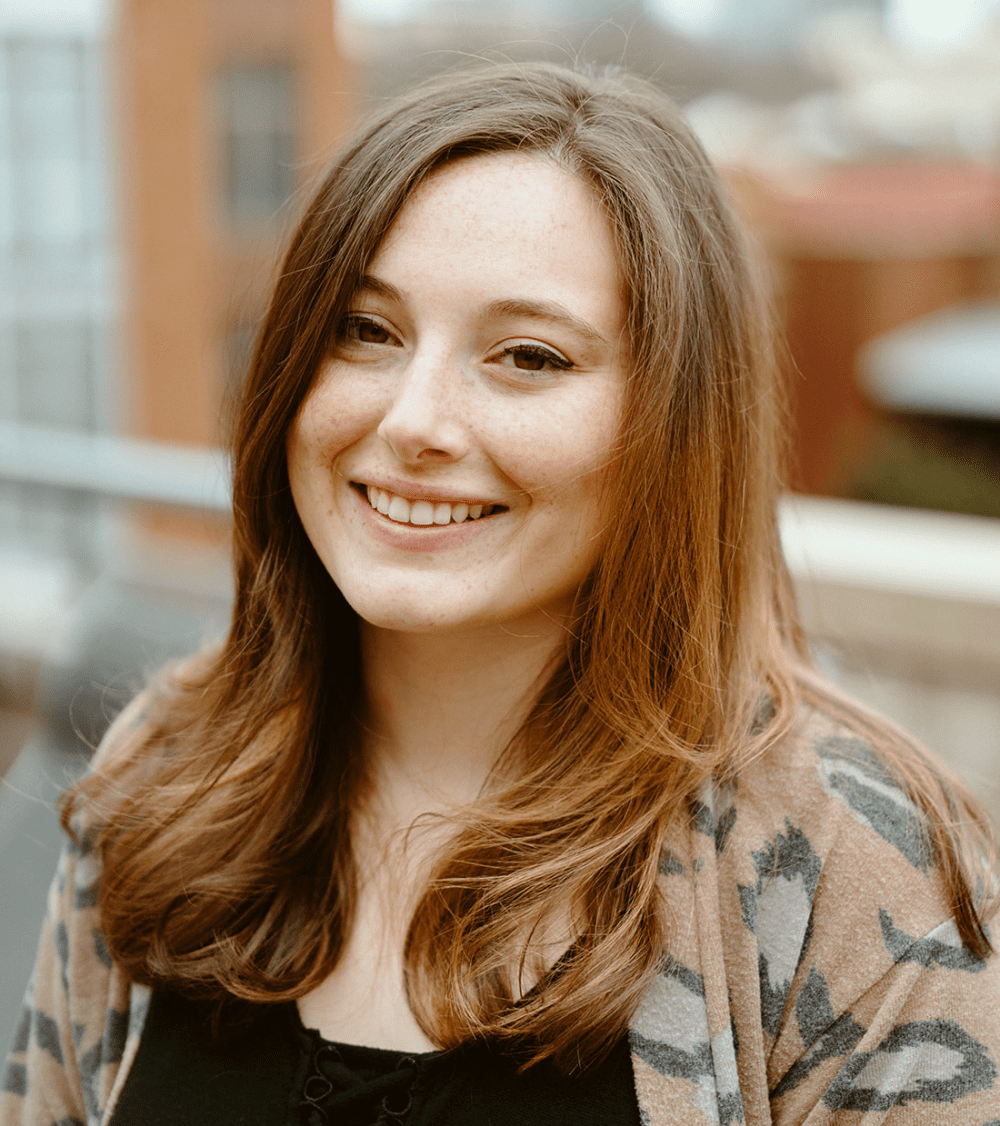 Contracts Coordinator, Injury and Violence Prevention Branch, Division of Public Health, NCDHHS
"The MPH program at UNC Charlotte not only prepared me professionally for my current position at the North Carolina Department of Health and Human Services but allowed me to make connections that led to me getting the position. Each piece of my experience from the courses, connections with faculty and peers, graduate assistantships, and the internship were integral in making me prepared to go out into the public health workforce. In my second semester, I worked as a graduate assistant with APHI and helped Dr. Zarwell with a research project. I was able to gain experience in qualitative analysis and understand the process of publishing a manuscript. I also worked as a teaching assistant for Dr. Harver, who gave me many opportunities to flex my health education muscles that I learned about from Dr. Hopper in his health education course. They both inspired me to get my Certified Health Education Specialist (CHES) certification after graduation. During my second year, I worked with Dr. DeHaven as the Research Manager for ARCHES which allowed me to practice the skills I gained in grant writing, research, and more with actual community organizations. The best part of UNC Charlotte is the amazing faculty who provide opportunities like these to gain experience and competence in public health."