PHS PhD Overview
The public health sciences PhD Program at UNC Charlotte
The Public Health Sciences PhD program addresses contemporary public health problems at the individual, community, and population levels. The concentration in Behavioral Sciences emphasizes community engagement and health determinants related to the prevention and management of disease and disability among diverse and vulnerable populations.
The program prepares graduates to be independent scientists and scholars who can:
Apply analytical skills to conducting research on social and behavioral factors in a variety of public health and community settings;
Design, conduct, and analyze behavioral science research relating to public health using advanced quantitative and qualitative methods;
Communicate effectively and persuasively, and use these skills to obtain research and program funding;
Effectively disseminate behavioral science knowledge to communities, professionals, and scientists;
Enthusiastically participate in interdisciplinary collaboration and engage in culturally competent and ethically sound research practices with diverse participants and colleagues.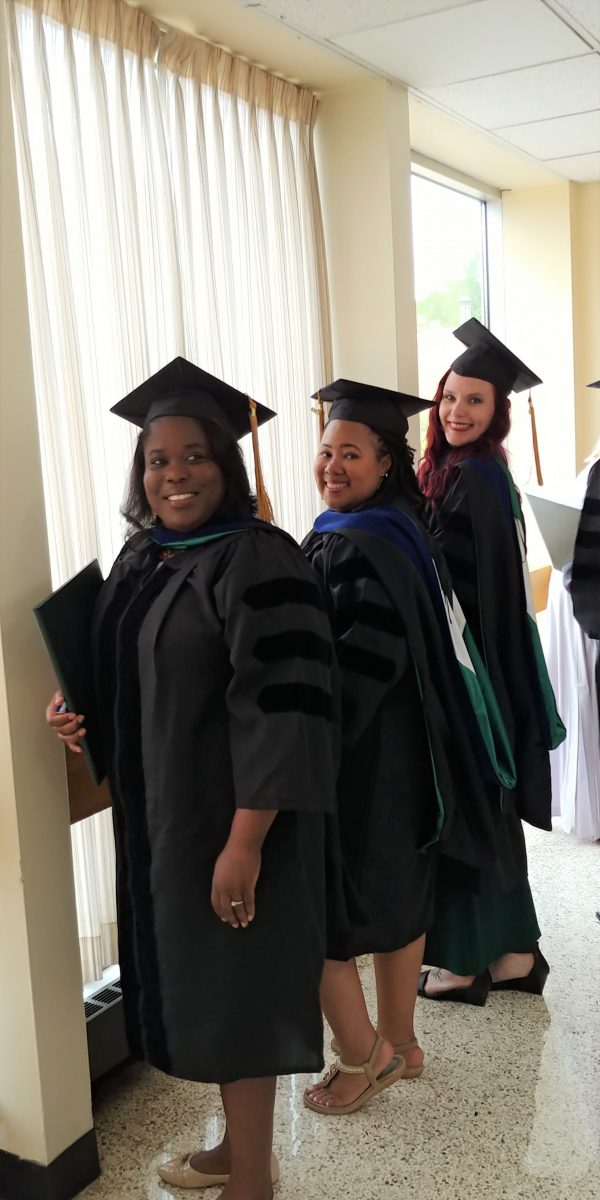 The coursework emphasizes methodological rigor through the development, application, and measurement of theory to understand the social and cultural factors that influence health behavior. Required coursework includes advanced courses in qualitative and quantitative methods, statistics, professional seminars, and behavioral sciences concentration courses. Students are encouraged to take courses from other programs across campus, such as the Health Psychology and Health Services Research doctoral programs. They may choose either the traditional five chapter format or the three article/manuscript format (which also has five chapters). The breadth, depth, and rigor are the same for both formats. The format is chosen by the student in close collaboration with the Dissertation Chair and the Dissertation Committee. The choice of format occurs during the proposal development stage, and cannot be changed once the dissertation proposal has been approved.
Please consult the Public Health Sciences Student Handbook or the Graduate School Website for details on each of these formats.
​