Curriculum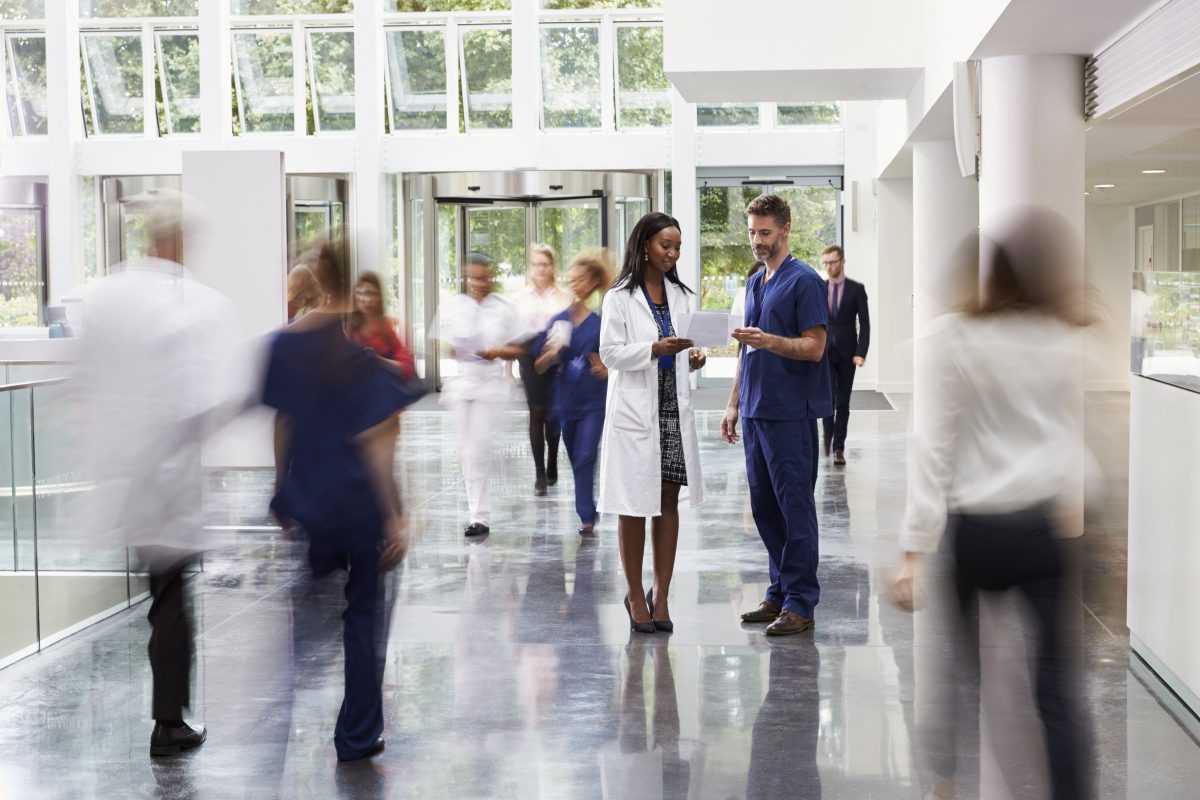 The Master of Health Administration (MHA) degree prepares students for exciting careers in health services management for a variety of health related institutions in an evolving healthcare delivery system. Structured to meet the highest professional and accreditation standards the program is designed to address the needs of current healthcare managers, clinical professionals who anticipate future administrative responsibilities, and pre-professionals who wish to prepare for an entry-level career in healthcare administration.
The Master of Health Administration is a 51 credit hour degree program. Students take 45 credit hours of core courses including a 3 credit hours internship, and 6 credit hours of elective courses. Administratively located within the Department of Public Health Sciences, it is an interdisciplinary program with courses taught by faculty from the College of Liberal Arts & Sciences, the Belk College of Business and the College of Health and Human Services. The Master of Health Administration degree program is fully accredited by the Commission on Accreditation of Healthcare Management Education (CAHME); and the Department of Public Health Sciences is a member of the Association of University Programs in Health Administration.
Students may enroll in the Master of Health Administration program on a full-time or part-time basis. Classes are scheduled primarily in the evenings at the UNC Charlotte main campus and at UNC Charlotte Center City.
Master's prepared health service managers may work as chief or executive administrators, assistants to chief executives, or as directors and mangers of departments and units. Examples of the settings where MHA graduates work include: hospitals and hospital systems, physician practices and clinics, long term care facilities, managed care organizations, consulting firms, pharmaceutical and biotechnology companies, local/state/federal health agencies, health insurance companies, and medical supply and equipment manufacturers.
Course of Study
Each student is required to complete 45 hours (15 courses including the Internship) in the core curriculum. These courses offer a basic body of knowledge, skills, and values relevant to health services administration. Additionally, students will select 6 credit hours (2 graduate courses) in elective studies.
Core MHA Courses (45 hours)
HADM 6100. Introduction to the US Healthcare System. (3)
HADM 6104. Health and Disease. (3)
HADM 6108. Decision Analysis in Healthcare. (3)
HADM 6116. Accounting for Healthcare Management. (3)
HADM 6120. Health Economics. (3)
HADM 6124. Marketing in Healthcare. (3)
HADM 6128. Human Resources Management. (3)
HADM 6134. Quality and Outcomes Management in Healthcare. (3)
HADM 6138. Healthcare Finance. (3)
HADM 6142. Health Policy Development. (3)
HADM 6145. Organization Behavior in Healthcare. (3)
HADM 6146. Information Resources Management. (3)
HADM 6150. Health Law and Ethics. (3)
HADM 6154. Strategic Management of Health Services Organizations. (3)
HADM 6400. Health Administration Internship. (3)
---
Elective Courses (6 hours)
(Elective courses can be drawn from any of the University's graduate offerings).
---
Conceptual Approach
The conceptual model that underlies the design, organization, and sequencing of the UNC Charlotte MHA program curriculum was adapted from the Saint Louis University (SLU) MHA Competency Model. Our 31 competencies reflect the UNC Charlotte MHA program's educational goals. Similarly, our 6 student learning outcomes reflect our desire to prepare students to lead healthcare organizations and function effectively in interdisciplinary teams. Our curriculum sequence scaffolds, layers, and reinforces our competencies, providing leveling and foundational content first, with an emphasis on those underpinning further competency development. Subsequent courses reinforce or build upon this foundation. Our sequencing provides our students a solid foundation to prepare them for their internships (summer between Year 1 and Year 2 for full-time students). The second-year courses reinforce and build upon these foundational competencies, culminating with the capstone course. Consequently, our foundational courses tend to rely heavily on lectures, brief individual and group assignments, problem sets, and directed readings to expose students to required content while our more advanced courses draw more heavily on active learning strategies that require students to acquire and apply content in professionally relevant ways, both individually and as members of a team. Communication skills, both written and oral, are developed across the curriculum. Our evaluation processes include student self-assessments (before, during and after the program), faculty assessments (holistic, course level, assignment level, and competency-level), and practitioner assessments (internship and select course assignments). Our course assignment assessments are consistent with our course learning objectives and targeted competence level. Our program follows the Graduate School's A/B/C/U decile grading policy. Our faculty use objective standards and rubrics (i.e., students are not ranked/curved against one another but evaluated against a given standard). Our student manuals (link provided below) provide more specifics on our plans of study, our competency model and student learning outcomes, our development and assessment of competencies across the curriculum, and our professionalism expectations. We offer 2-year (intensive full-time), 3-year (normal full-time), and 4-year (half-time) plans of study. Students start in fall (mid-August) and require at least 4 semesters plus one summer to complete our 51-credit program.
---
Related Links
Resources for Graduate Students (University)