PhD in Health Services Research
WHAT IS HEALTH SERVICES RESEARCH?
The Health Services Research program is not accepting applications.
Health services research is a field of scientific investigation that studies how financing systems, health technologies, organizational structures and processes, personal behaviors, social factors, and policies affect access to health care, quality and cost of health care, and societal health and well-being. It is an interdisciplinary field that draws on a wide range of disciplines, including biostatistics, epidemiology, sociology, social work, economics, medicine, nursing, public health, engineering, management, and policy studies. Health services research provides knowledge to guide the decisions of those who direct the billions of dollars allocated to health care each year in the United States and globally.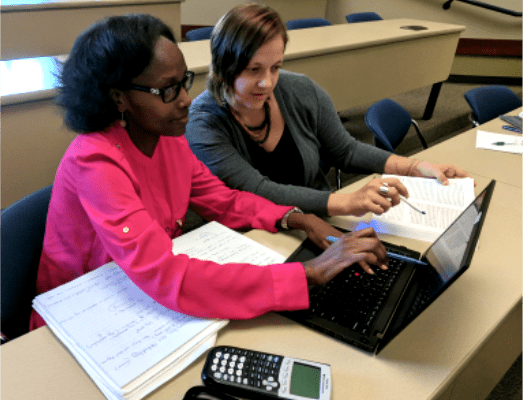 ---
THE HEALTH SERVICES RESEARCH PHD PROGRAM AT UNC CHARLOTTE
The PhD Program in Health Services Research at UNC Charlotte is an interdisciplinary program. It includes course work in health economics, health organizational structures and processes, epidemiology, health policy, health behavior, social factors that affect access to health care and health disparities, quality and cost of health care, societal health and well-being, grant writing, statistical analysis, research design and implementation, program evaluation, and research ethics. Graduates are prepared to conduct interdisciplinary research using quantitative and qualitative methods, to create new knowledge supporting innovations in health care delivery systems and health policy.
Students complete core courses, courses and projects sufficient to develop an individual area of emphasis, and a dissertation. The dissertation is the capstone of the program and is expected to be a significant contribution to knowledge. It is original and independent research of sufficient quality to warrant publication in peer-reviewed, indexed journals. Students have two options for the format of the dissertation. They may choose either the traditional five chapter format or the three article/manuscript format (which also has five chapters). The breadth, depth, and rigor are the same for both formats. The format is chosen by the student in close collaboration with the Dissertation Chair and the Dissertation Committee. The choice of format occurs during the proposal development stage, and cannot be changed once the dissertation proposal has been approved.
---